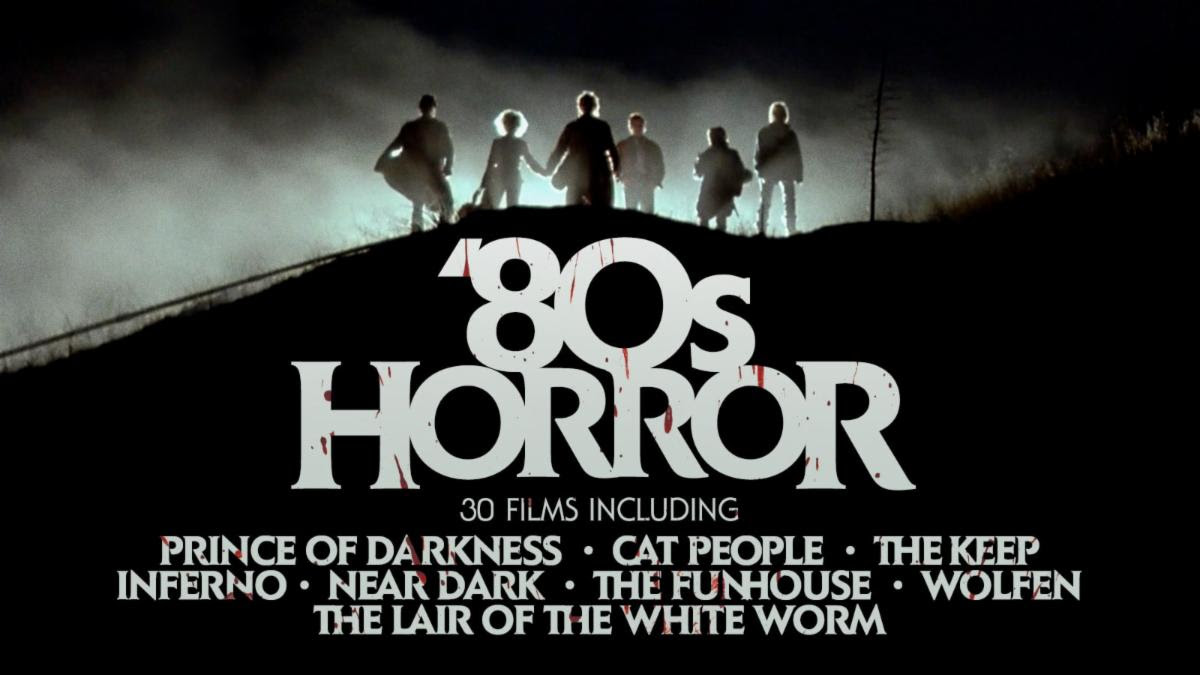 October 2022 Programming on the Criterion Channel Announced
Each month, the programmers at the Criterion Channel produce incredible line-ups for their subscribers. For October, the Channel will feature films from Ishiro Honda, Tsai Ming-liang, Kathryn Bigelow, and more!
Below you'll find the programming schedule for the month, along with a complete list of titles that Criterion has in store for us. Don't forget to check the Criterion Channel's main page regularly though, as they occasionally will drop surprises that aren't included in the official press release.
Don't subscribe yet? Start a 14-day free trial
TOP STORIES
Premiering October 1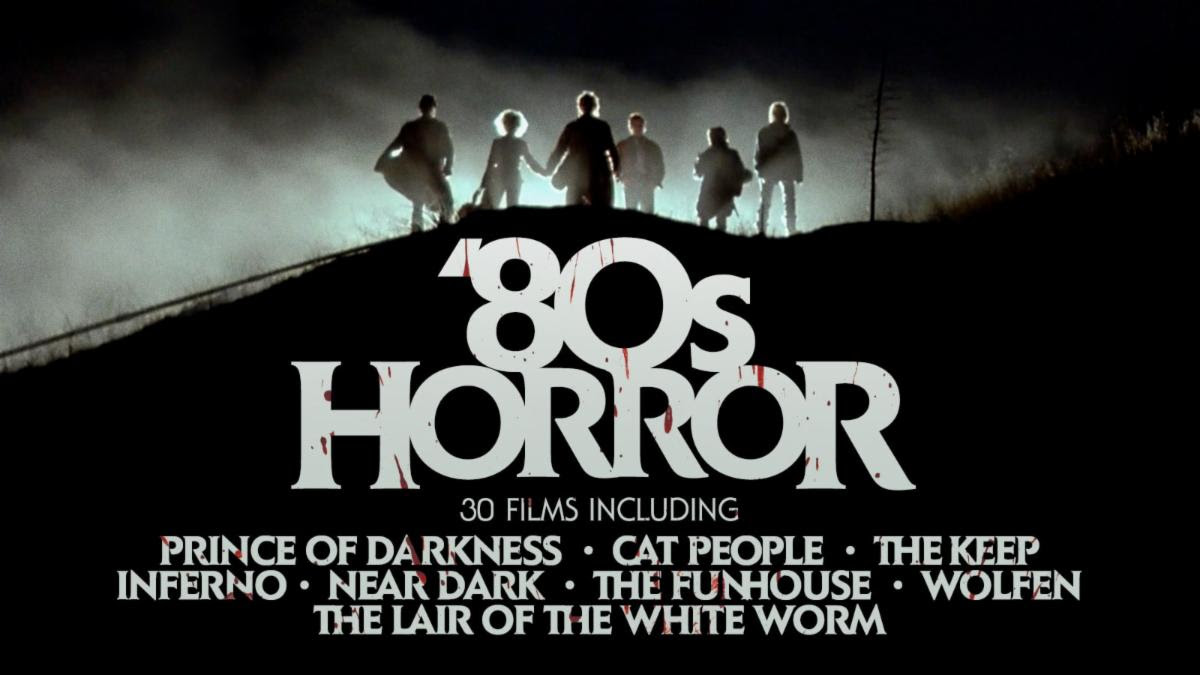 '80s Horror
The 1980s were defined by style and excess, and the era's horror movies were no exception. Innovations in practical effects made the nightmares more vivid than ever, and thanks to the rise of home video, the call was now coming from inside the house. While established talents such as John Carpenter (Prince of Darkness), Tobe Hooper (The Funhouse), David Cronenberg (Scanners), Michael Mann (The Keep), and Paul Schrader (Cat People) brought terrifying spectacles to the screen, often with the help of Hollywood studios, home video opened up a new market that allowed the independents to take the genre to unexpected and—in the case of the UK's censorship of infamous "Video Nasties"—controversial new heights. Curated by Clyde Folley, this ghastly tour through the decade of greed features ambitious art-pulp hybrids (White of the Eye), a Hitchcock-inspired trucker movie (Road Games), old-fashioned creature features (Q: The Winged Serpent), a vampiric Nicolas Cage (Vampire's Kiss), and absolutely unclassifiable cult oddities (Society), bringing together some of the eighties' most stylish, haunting, and outrageous visions.
Inferno, Dario Argento, 1980
The Strange Case of Dr. Jekyll and Miss Osbourne, Walerian Borowczyk, 1981
Dead & Buried, Gary Sherman, 1981
The House by the Cemetery, Lucio Fulci, 1981
The Funhouse, Tobe Hooper, 1981
Strange Behavior, Michael Laughlin, 1981
Wolfen, Michael Wadleigh, 1981
Scanners, David Cronenberg, 1981
Road Games, Richard Franklin, 1981
The Fan, Ed Bianchi, 1981
Basket Case, Frank Henenlotter, 1982
Next of Kin, Tony Williams, 1982
Cat People, Paul Schrader, 1982
Q: The Winged Serpent, Larry Cohen, 1982
The Slumber Party Massacre, Amy Holden Jones, 1982
The Keep, Michael Mann, 1983
The Hunger, Tony Scott, 1983*
Henry: Portrait of a Serial Killer, John McNaughton, 1986
The Hidden, Jack Sholder, 1987
Prince of Darkness, John Carpenter, 1987
White of the Eye, Donald Cammell, 1987
Near Dark, Kathryn Bigelow, 1987
The Vanishing, George Sluizer, 1988
Brain Damage, Frank Henenlotter, 1988
Dream Demon, Harley Cokeliss, 1988
The Blob, Chuck Russell, 1988
The Lair of the White Worm, Ken Russell, 1988
Vampire's Kiss, Robert Bierman, 1989
Society, Brian Yuzna, 1989
Tetsuo: The Iron Man, Shinya Tsukamoto, 1989
*Available November 1

Vampires
Scary yet seductive, the vampire has inspired more fascination than just about any other creature in horror history. Ever since Bela Lugosi set the standard for sinister sophistication with his iconic performance in Tod Browning's 1931 classic Dracula, filmmakers have been relentlessly reimagining and redefining the vampire myth as a delivery system for primal fear, edgy eroticism, and potent social commentary. Glam lesbian vamps (Daughters of Darkness), blaxploitation bloodsuckers (Blacula), pint-size Nordic Nosferatus (Let the Right One In), K-horror creeps (Thirst), and more are now all part of an ever-growing, multinational lore that will, truly, never die.
Dracula, Tod Browning, 1931
Dracula (Spanish-language version), George Melford, 1931
Vampyr, Carl Theodor Dreyer, 1932
Isle of the Dead, Mark Robson, 1945
The Velvet Vampire, Stephanie Rothman, 1971
Daughters of Darkness, Harry Kümel, 1971
Blacula, William Crain, 1972
Nosferatu the Vampyre, Werner Herzog, 1979
Fascination, Jean Rollin, 1979
The Living Dead Girl, Jean Rollin, 1982
The Hunger, Tony Scott, 1983*
Near Dark, Kathryn Bigelow, 1987
Vampire's Kiss, Robert Bierman, 1988
Cronos, Guillermo del Toro, 1993
Blood & Donuts, Holly Dale, 1995
Dracula: Pages from a Virgin's Diary, Guy Maddin, 2002
Let the Right One In, Tomas Alfredson, 2008
Thirst, Park Chan-wook, 2009
A Girl Walks Home Alone at Night, Ana Lily Amirpour, 2014
*Available November 1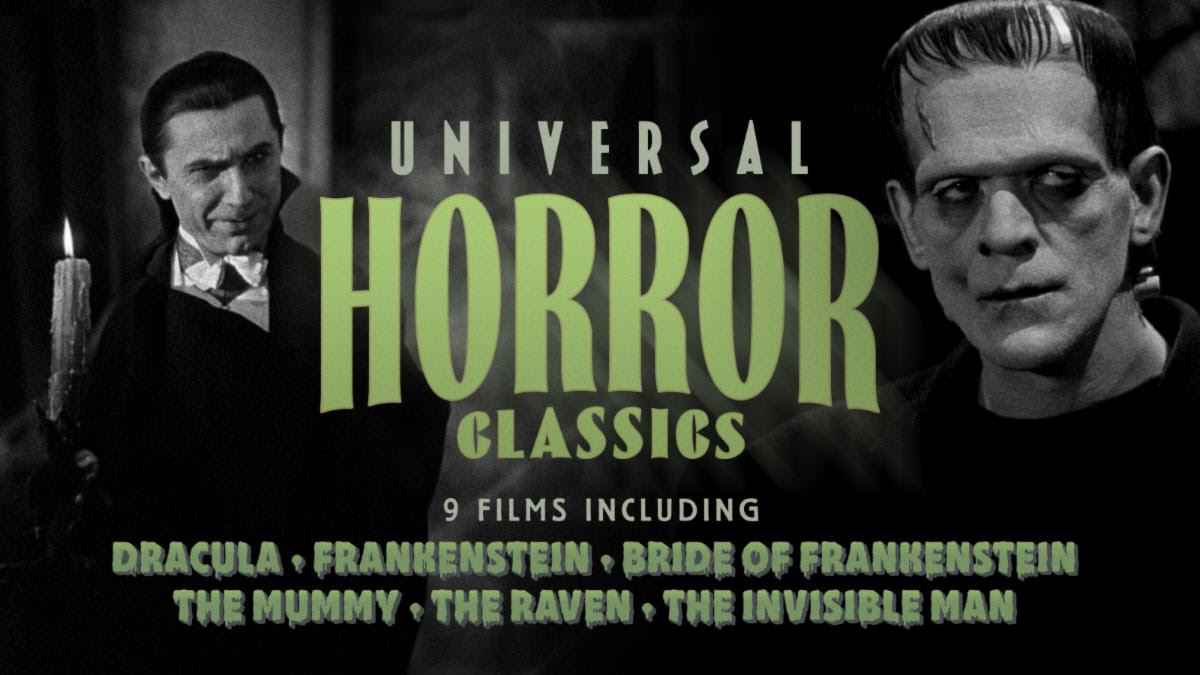 Universal Horror Classics
Dracula, Frankenstein, the Mummy, and the Invisible Man: some of the most legendary movie monsters of all time originated at Universal Pictures in the 1930s, when the studio produced a string of gothic horror classics that would shape the development of the genre for decades to come. Featuring pioneering special effects and makeup, atmospheric mise-en-scène influenced by German expressionism, and unforgettable stars like Boris Karloff and Bela Lugosi, these classic chillers have left an enduring mark upon the collective cultural imagination.
Dracula, Tod Browning, 1931
Dracula (Spanish-language version), George Melford, 1931
Frankenstein, James Whale, 1931
The Mummy, Karl Freund, 1932
The Invisible Man, James Whale, 1933
The Black Cat, Edgar G. Ulmer, 1934
Bride of Frankenstein, James Whale, 1935
The Raven, Lew Landers, 1935
Creature from the Black Lagoon, Jack Arnold, 1954

Ishiro Honda: King of the Monsters
Featuring an appreciation by filmmaker Alex Cox
The man who gave the world Godzilla, Rodan, Mothra, and more, Ishiro Honda was the wizard behind the Japanese monster-movie (kaiju eiga) craze that thrilled legions of international fans in the 1950s and '60s. Turning the trauma of nuclear attack into larger-than-life pop spectacle, Honda created ferociously entertaining special-effects extravaganzas that doubled as resonant metaphors for the devastation of World War II. This tribute to Honda's ever-imaginative artistry features the creature features for which he is best remembered as well as lesser-known cult favorites like the psychedelic horror freakout Matango.
Godzilla, 1954
Godzilla, King of the Monsters, 1956
Rodan, 1956
The Mysterians, 1957
Varan the Unbelievable, 1958
Atragon, 1963
Matango, 1963
Dogora, 1964
Ghidorah, the Three-Headed Monster, 1964
Mothra vs. Godzilla, 1964
Frankenstein vs. Baragon, 1965
Invasion of Astro-Monster, 1965
The War of the Gargantuas, 1966
Destroy All Monsters, 1968
All Monsters Attack, 1969
Space Amoeba, 1970
Terror of Mechagodzilla, 1975
Premiering October 15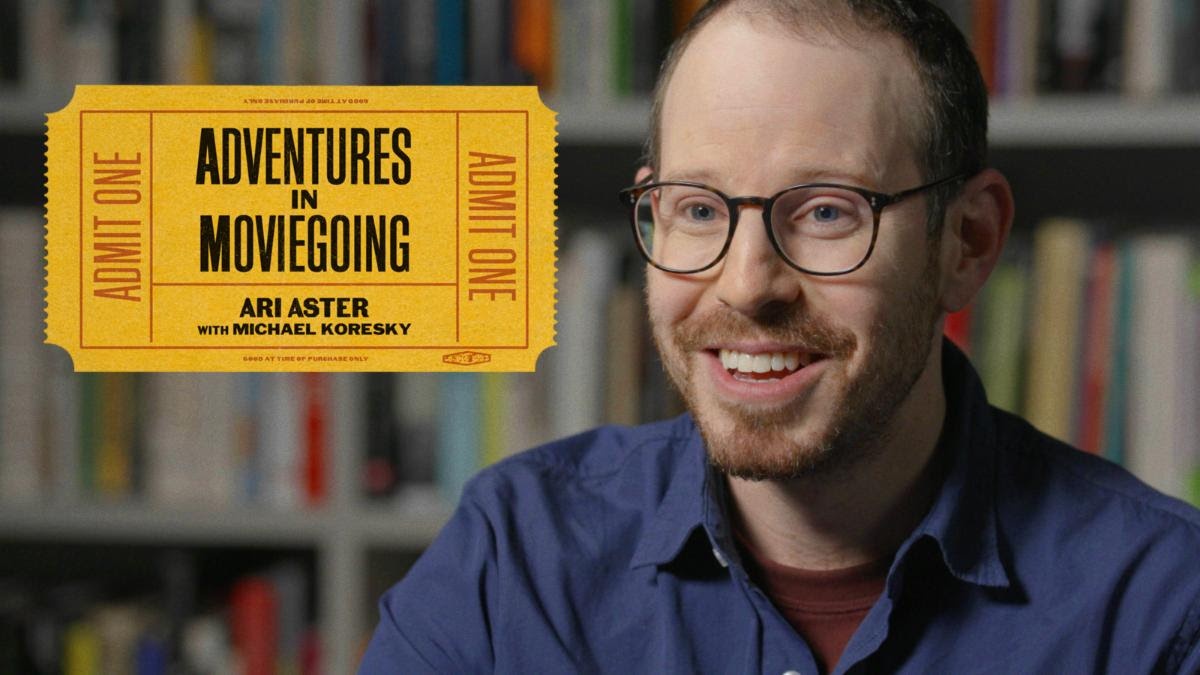 Ari Aster's Adventures in Moviegoing
With the indelibly disturbing nightmares Hereditary and Midsommar, Ari Aster has already established himself as one of twenty-first-century horror cinema's most audacious auteurs. In this edition of Adventures in Moviegoing, Aster sits down to discuss the unforgettable films that have shaped his life and work. Many of his choices—including Julien Duvivier's moody noir Panique, the twisted psychological shocker Lady in a Cage, and Lucrecia Martel's unnerving mystery The Headless Woman—quiver with the same sense of dread that runs through Aster's own work.
Panique, Julien Duvivier, 1946
Hobson's Choice, David Lean, 1954
Sansho the Bailiff, Kenji Mizoguchi, 1954
Hiroshima mon amour, Alain Resnais, 1959
Lady in a Cage, Walter Grauman, 1964
The Homecoming, Peter Hall, 1973
Autumn Sonata, Ingmar Bergman, 1978
Black Book, Paul Verhoeven, 2006
The Headless Woman, Lucrecia Martel, 2009
Another Year, Mike Leigh, 2010*
Beyond the Hills, Cristian Mungiu, 2012
*Available November 1
Exclusive Streaming Premieres
Saturday, October 1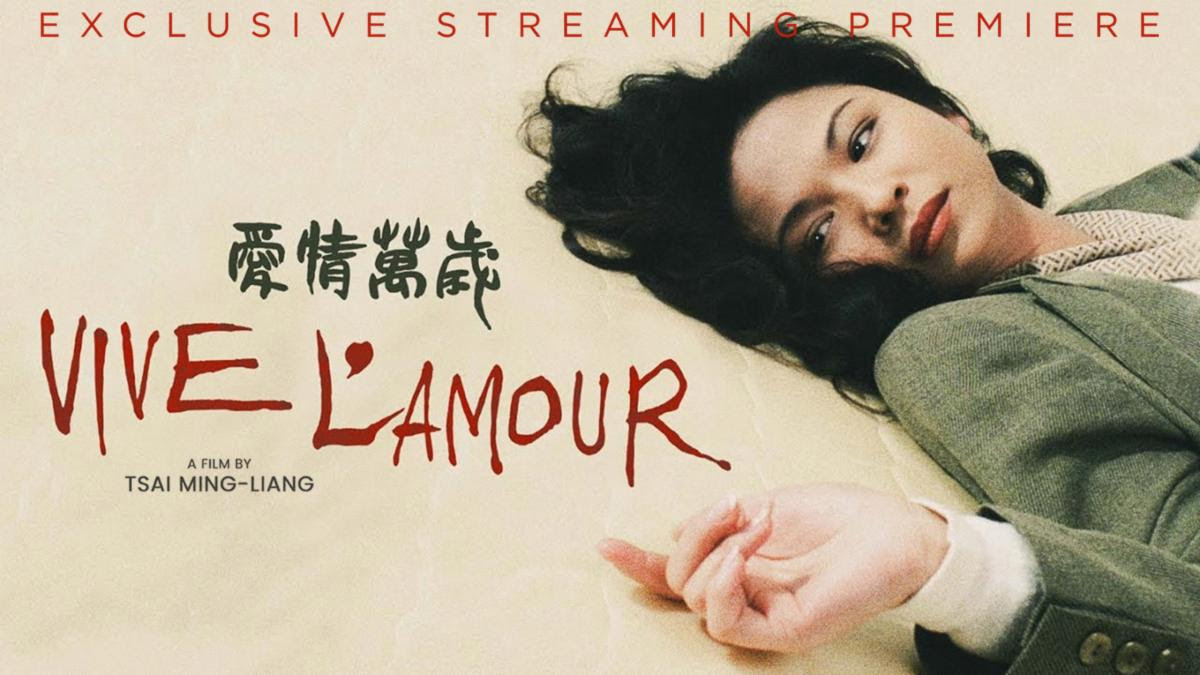 Vive l'amour
The sophomore feature from Tsai Ming-liang finds the acclaimed master of Taiwan's Second New Wave demonstrating a confident new cinematic voice. Vive l'amour follows three characters unknowingly sharing a supposedly empty Taipei apartment. The beautiful realtor May Lin (Yang Kuei-mei) brings her lover Ah-jung (Chen Chao-jung) to a vacant unit she has on the market, unaware that it is secretly being occupied by the suicidal Hsiao-kang (Lee Kang-sheng). The three cross paths in a series of precisely staged, tragicomic erotic encounters, but despite their physical proximity, they find themselves no closer to a personal connection. Featuring an intoxicating mix of longing and deadpan humor, Vive l'amour catapulted Tsai to the top of the international filmmaking world and earned him the prestigious Golden Lion at the 1994 Venice International Film Festival.
Saturday, October 1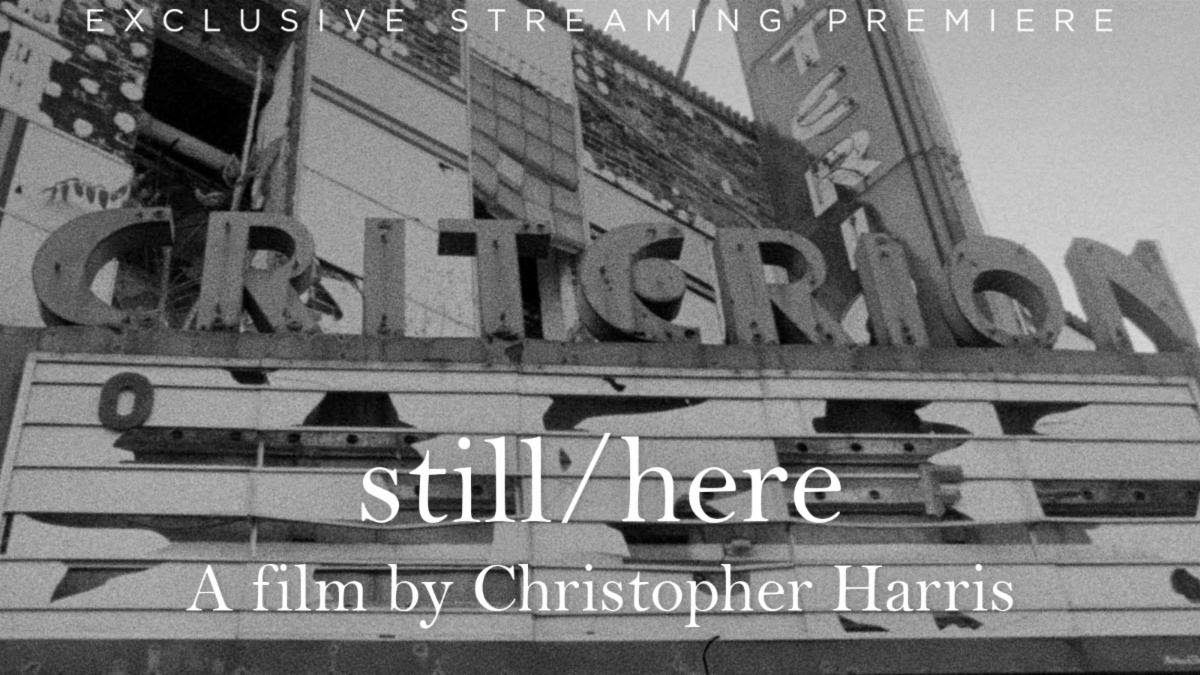 still/here
A masterpiece of American avant-garde cinema, Christopher Harris's 2000 thesis film is a haunting record of the crumbling, eerily depopulated landscapes of St. Louis's north side, an area almost exclusively inhabited by working-class and working-poor African Americans. Shooting in evocatively ghostly black-and-white 16 mm, Harris crafts an at once sorrowful and searching study of urban decay that speaks pointedly to America's history of racial injustice.
Monday, October 3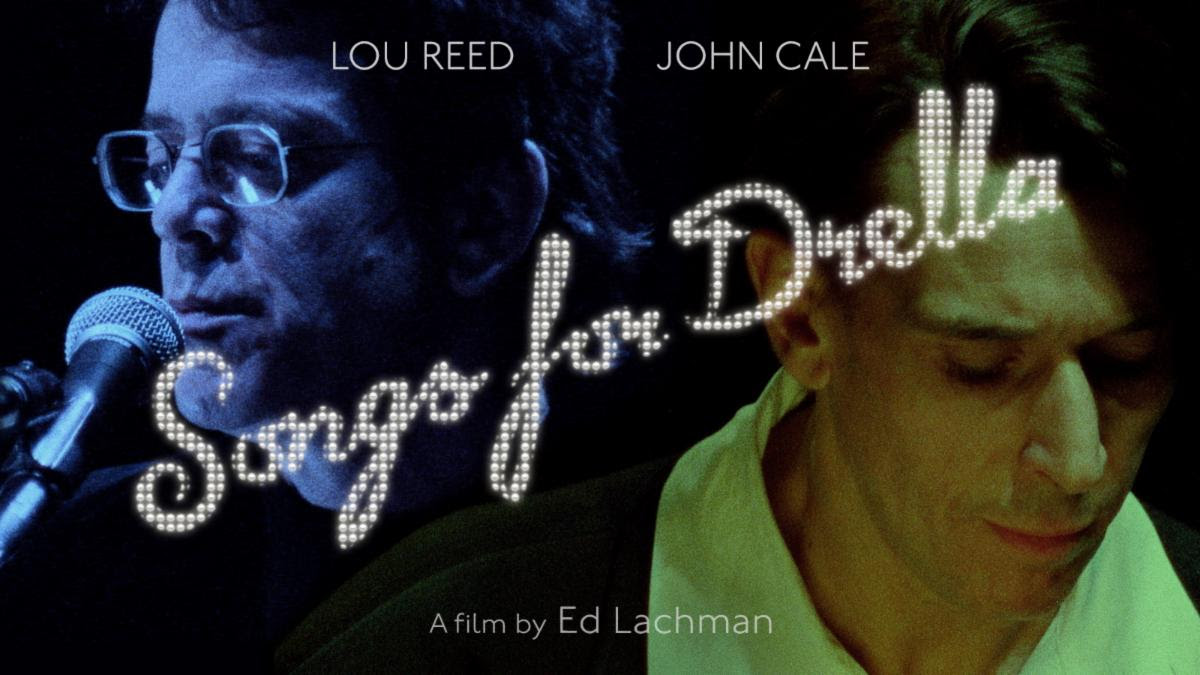 Songs for Drella
Long thought lost, this elegiac concert documentary captures the extraordinary 1990 reunion of estranged Velvet Underground bandmates Lou Reed and John Cale. The occasion for this landmark event was a live performance of their album Songs for Drella, a wry and wrenching tribute to their recently deceased former manager Andy Warhol (the nickname, Drella, a portmanteau of Dracula and Cinderella, hints at the complex feelings the two men held for the artist, who exerted a Svengali-like influence over their early careers). Filmed with evocative austerity by renowned cinematographer Ed Lachman (The Virgin Suicides, Carol), Songs for Drella is both a mesmerizing musical experience and a haunting reflection on memory, loss, regret, and the search for solace.
Wednesday, October 5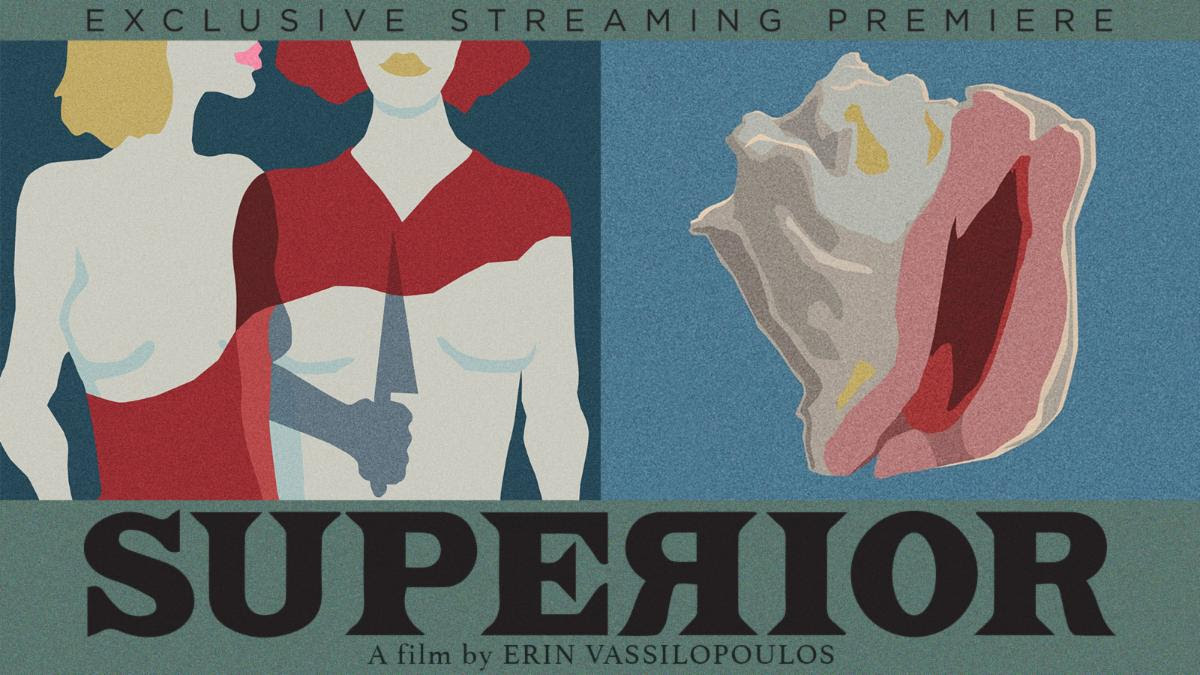 Superior
Garnering comparisons to the work of David Lynch, Brian De Palma, and Pedro Almodóvar—yet undeniably on its own uncanny wavelength—the debut feature from Erin Vassilopoulos is a stylishly retro thriller tinged with surreal menace. On the run, Marian (Alessandra Mesa) goes to the only place she knows is safe: her childhood home. There, she is greeted by her estranged sister, Vivian (Ani Mesa), a stay-at-home housewife struggling to conceive and on the verge of a failing marriage. Though the two are identical twins, they live opposite lives. Marian's mysterious return disrupts Vivian's small-town routine, and the sisters must learn to reconnect and reconcile. When Marian's haunted past finally catches up to her, their separate worlds collide, catapulting both sisters into grave danger.
Superior is presented with the short film of the same name that inspired it.
Criterion Collection Editions
Premiering October 1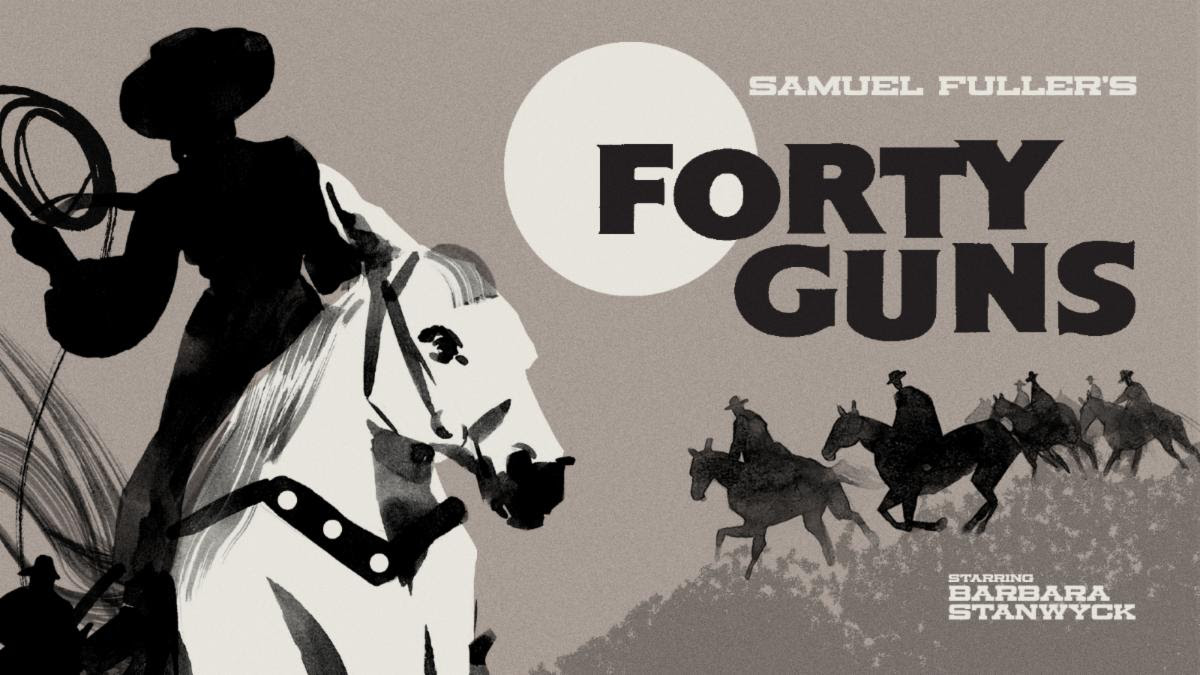 Forty Guns: Criterion Collection Edition #954
Barbara Stanwyck saddles up with Samuel Fuller for this audacious pulp western that puts a boldly feminist spin on the genre.
SUPPLEMENTAL FEATURES: The feature-length documentary A Fuller Life, interviews with Fuller and critic Imogen Sara Smith, and more.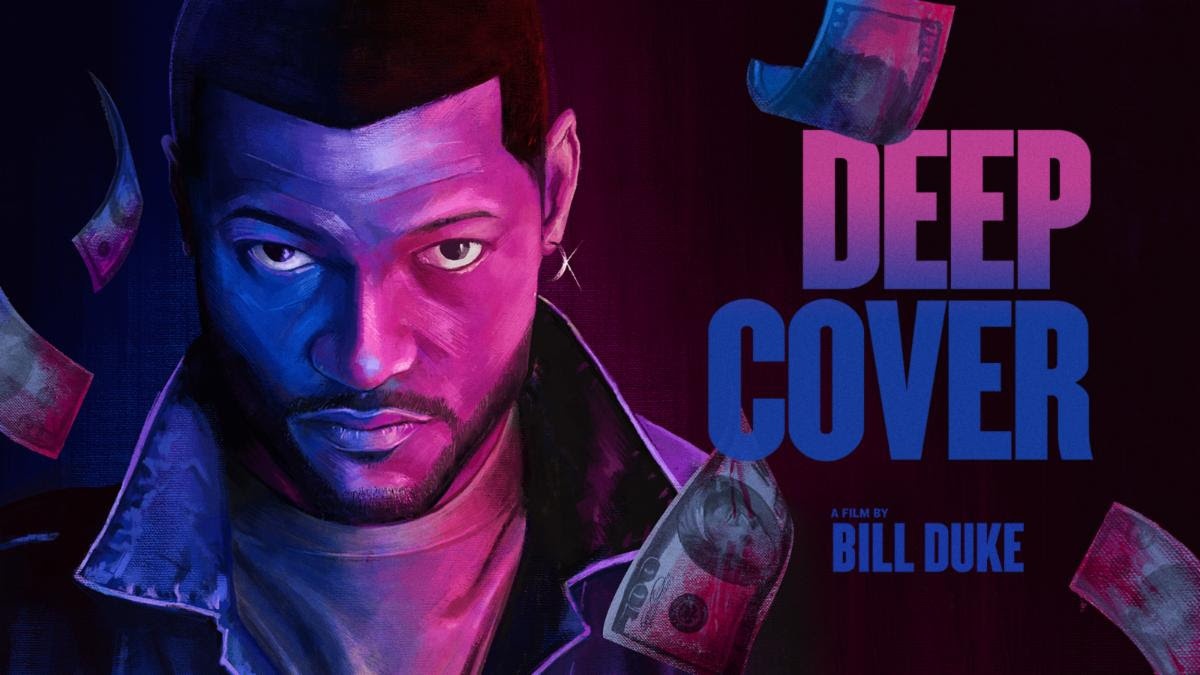 Deep Cover: Criterion Collection Edition #1086
Film noir hits the mean streets of 1990s Los Angeles in this stylish and subversive underworld odyssey from veteran actor-director Bill Duke.
SUPPLEMENTAL FEATURES: An interview with Duke; a conversation among Duke, actor Laurence Fishburne, and critic Elvis Mitchell; a conversation between film scholars Racquel J. Gates and Michael B. Gillespie; and more.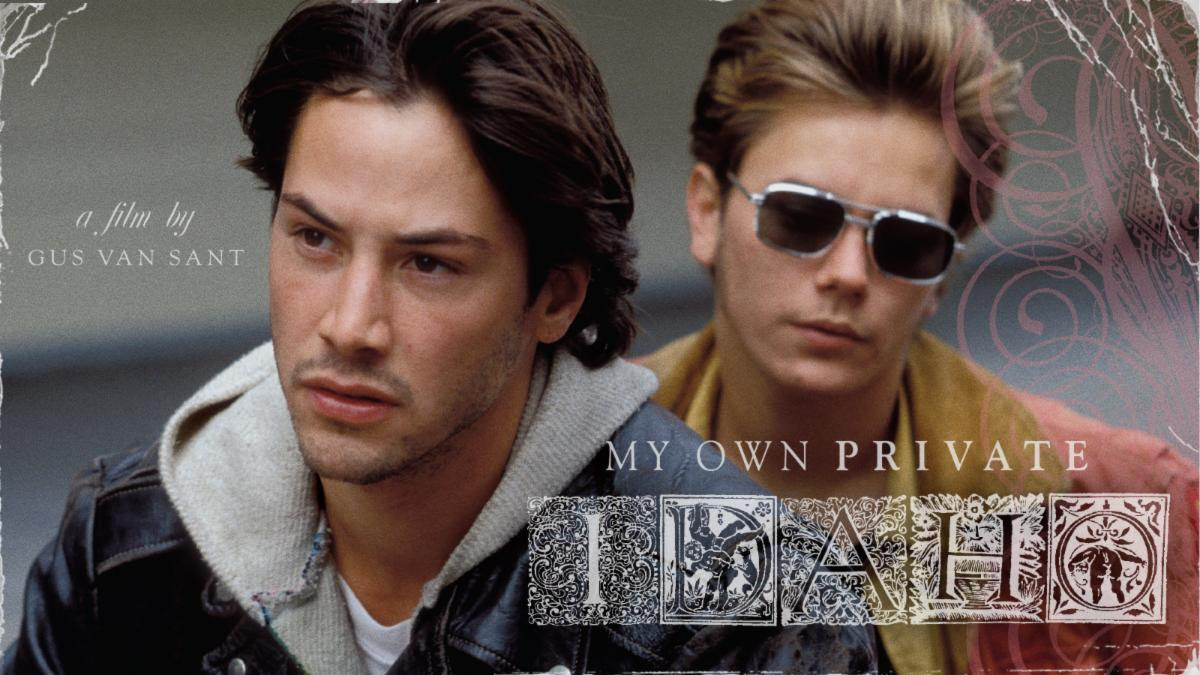 My Own Private Idaho: Criterion Collection Edition #277
River Phoenix and Keanu Reeves make an unforgettable screen pairing in Gus Van Sant's haunting tale of life and love on the margins.
SUPPLEMENTAL FEATURES: An illustrated audio conversation between Van Sant and filmmaker Todd Haynes, a documentary on the making of the film, an interview with film scholar Paul Arthur, and more.
Women Filmmakers
Wednesday, October 12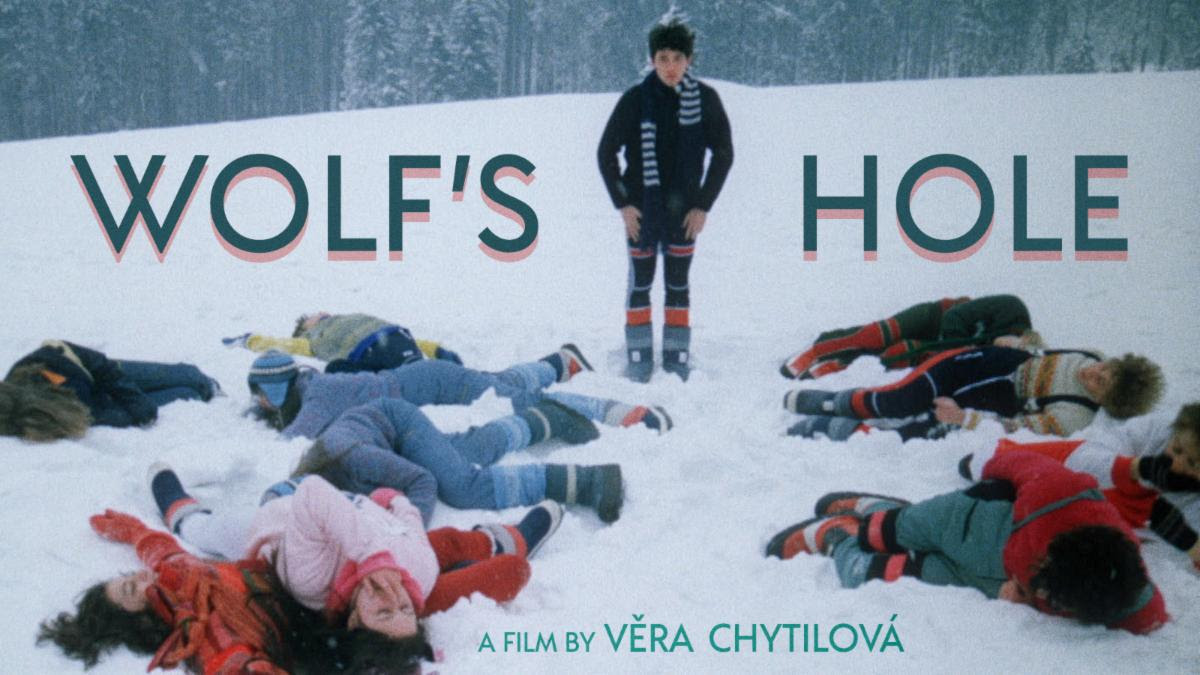 Wolf's Hole
Věra Chytilová's subversive take on the 1980s teen horror movie is both a gonzo genre joyride and a blistering allegory for the psychic violence wrought by authoritarian oppression.
Wednesday, October 19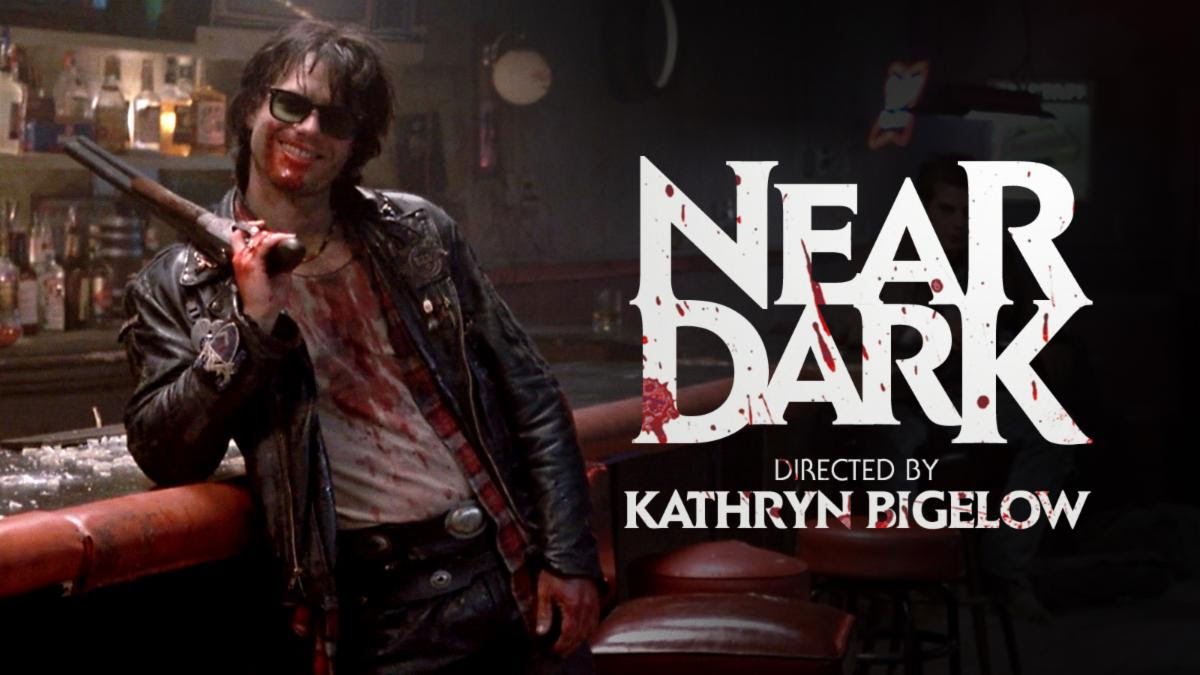 Near Dark
Kathryn Bigelow's seductive breakout feature mixes moody art-house style with pulp pleasures to breathe fresh life into the vampire film.
Wednesday, October 26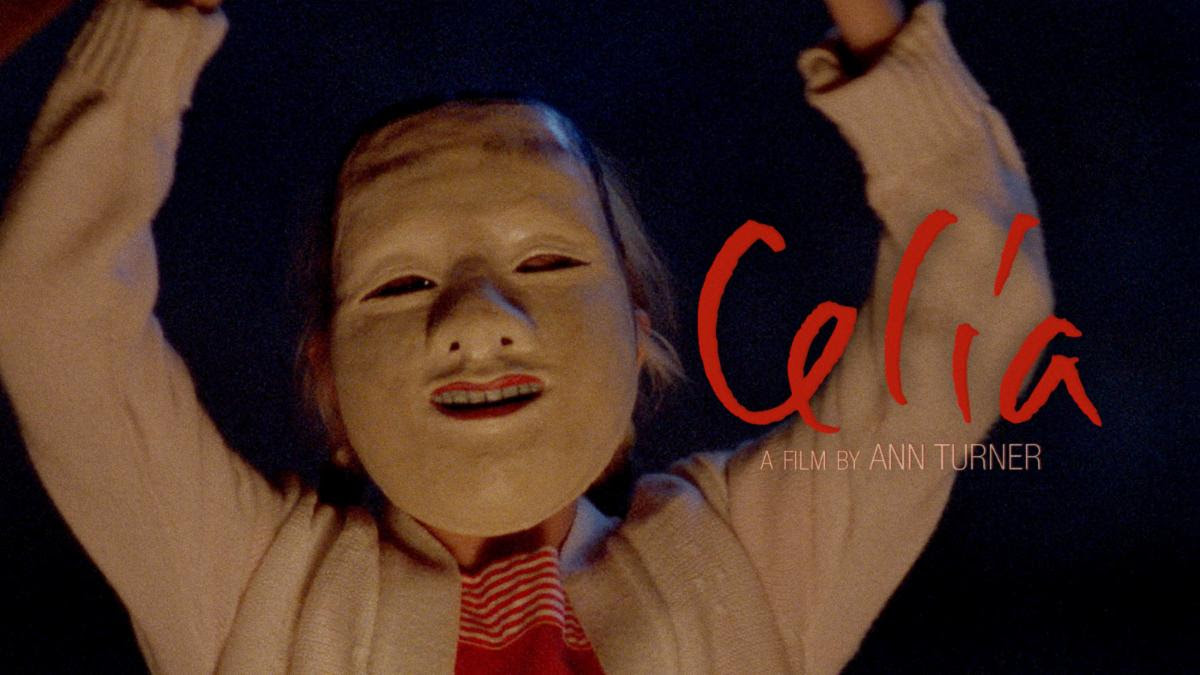 Celia
The dark side of childhood imagination is conjured with exquisite eeriness in this unsettling evocation of innocence lost.
More women filmmakers featured in this month's programming:
Three Documentaries by Marina Zenovich
The Velvet Vampire, Stephanie Rothman, 1971
The Slumber Party Massacre, Amy Holden Jones, 1982
Blood & Donuts, Holly Dale, 1995
The Headless Woman, Lucrecia Martel, 2009
The Black Case, Caroline Monnet and Daniel Watchorn, 2014
A Girl Walks Home Alone at Night, Ana Lily Amirpour, 2014
Everybody Dies!, Nuotama Bodomo, 2016
Swallowed, Lily Baldwin, 2016
Supergirl, Jessie Auritt, 2016
I Am Another You, Nanfu Wang, 2017
Hair Wolf, Mariama Diallo, 2018
White Echo, Chloë Sevigny, 2019
Hot Mother, Lucy Knox, 2020
Superior, Erin Vassilopoulos, 2021
Warsha, Dania Bdeir, 2022
Criterion Originals
Saturday, October 1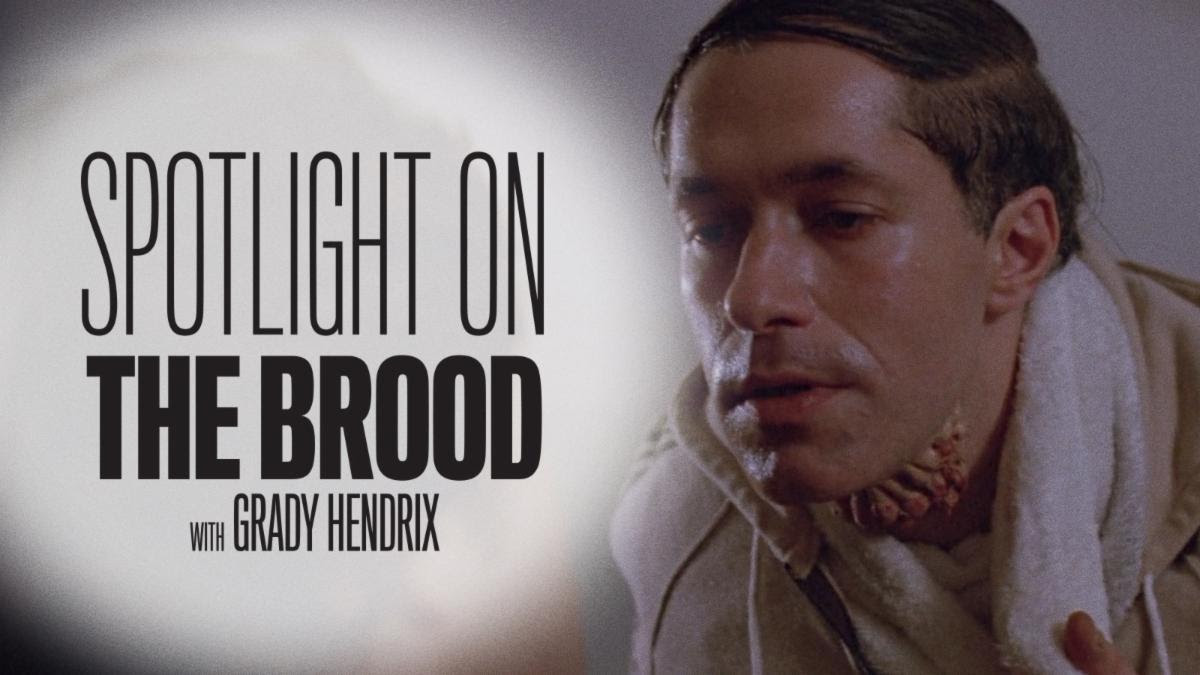 Spotlight on The Brood
In this installment of our Spotlight series, critic and author Grady Hendrix examines the potent blend of emotional anguish and body horror that David Cronenberg tapped into for one of his most terrifying classics.
Three Dimensions
Thursday, October 6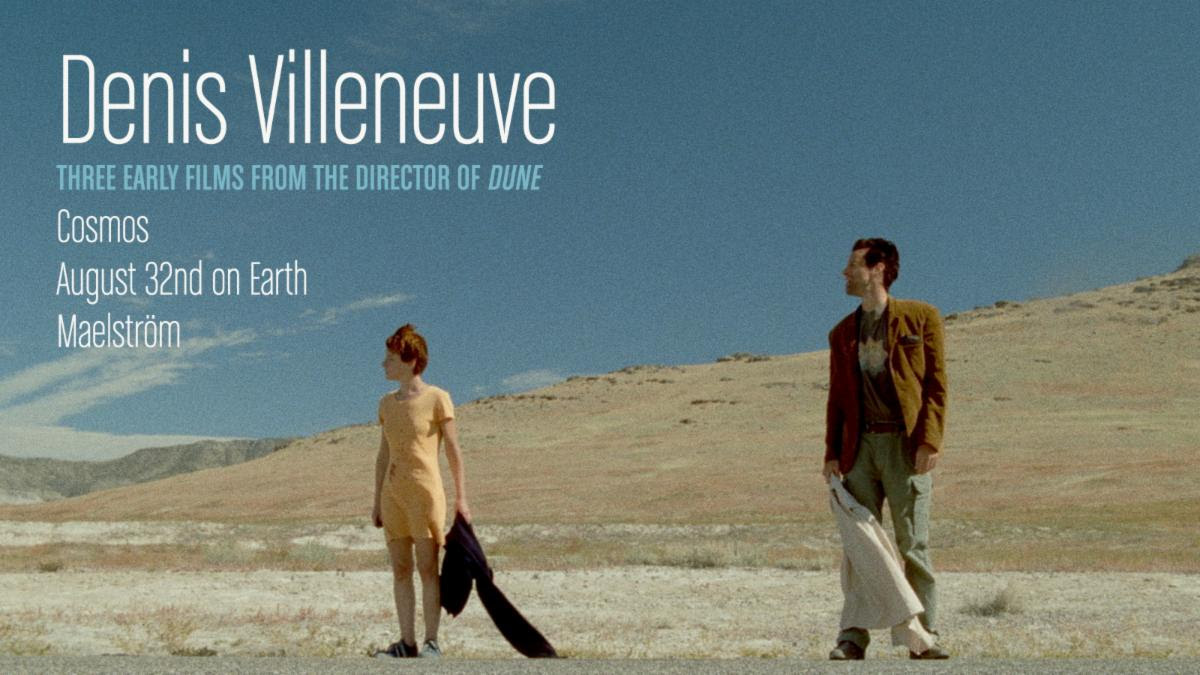 Three by Denis Villeneuve
The lauded French Canadian filmmaker behind the recent blockbuster sensation Dune, Denis Villeneuve started his career with a series of darkly funny, offbeat films laced with the intriguing science-fiction themes that would recur in much of his later work. Following a striking, technologically prescient contribution to the omnibus anthology Cosmos, Villeneuve made his feature directorial debut with August 32nd on Earth, an idiosyncratic existential drama that established him as one of Canadian cinema's most vital new voices. Its follow-up, the audacious psychological fairy tale Maelström, is narrated by a fish with its head on a chopping block in a classically Villeneuvean touch of surprising surrealism.
Cosmos, 1996
August 32nd on Earth, 1998
Maelström, 2000
Saturday Matinees
Saturday, October 1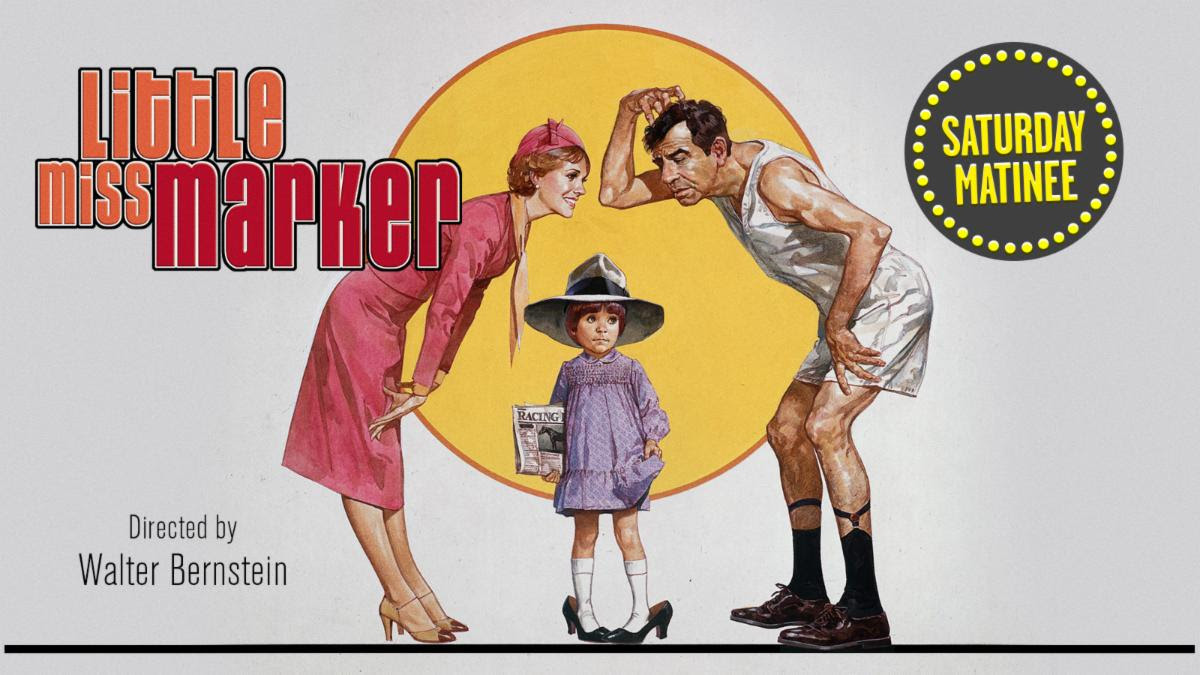 Little Miss Marker
Damon Runyon's classic short story gets a sparkling screen update courtesy of an all-star cast let by Walter Matthau, Julie Andrews, and Tony Curtis.
Saturday, October 8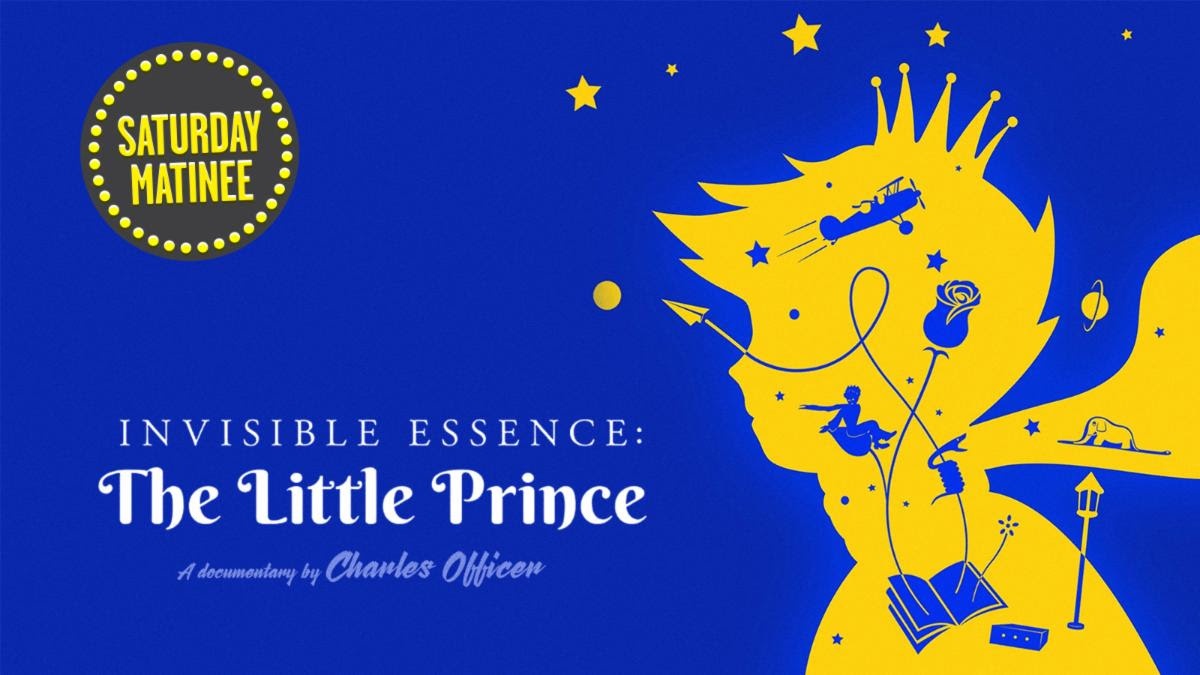 Invisible Essence: The Little Prince
Discover the unexpected story behind one of the most beloved books ever written.
Saturday, October 15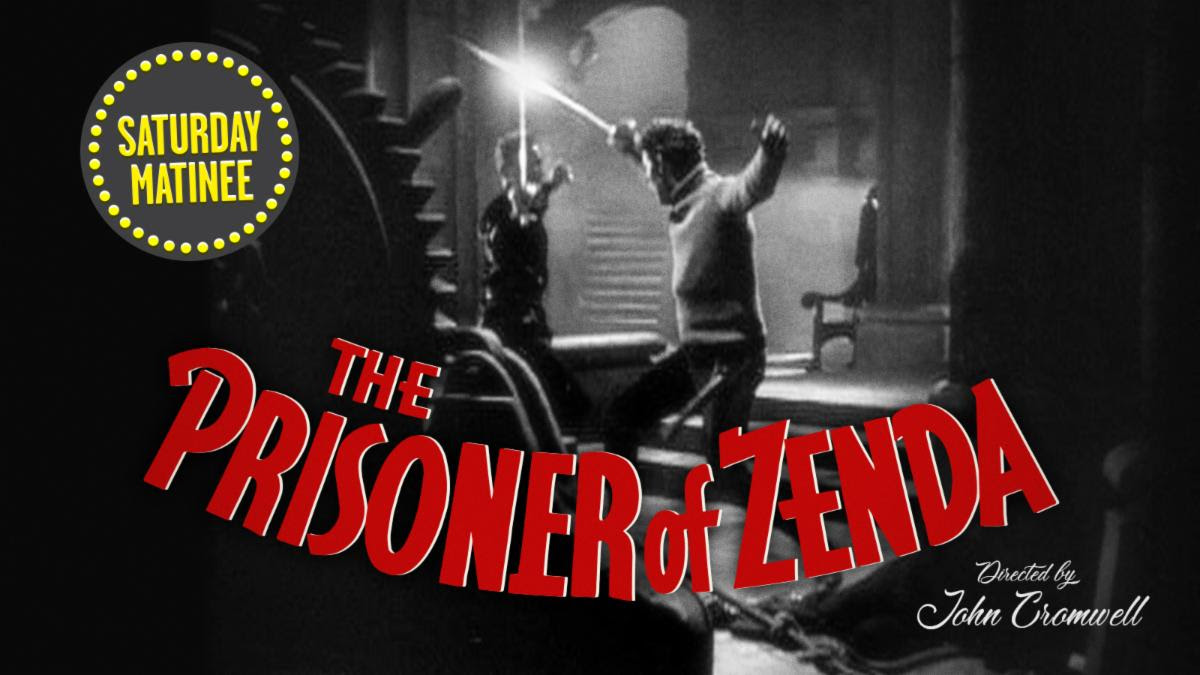 The Prisoner of Zenda
The most acclaimed of the many film adaptations of Anthony Hope's classic adventure novel is a superbly mounted tale of political intrigue, mistaken identities, and swashbuckling heroics.
Saturday, October 22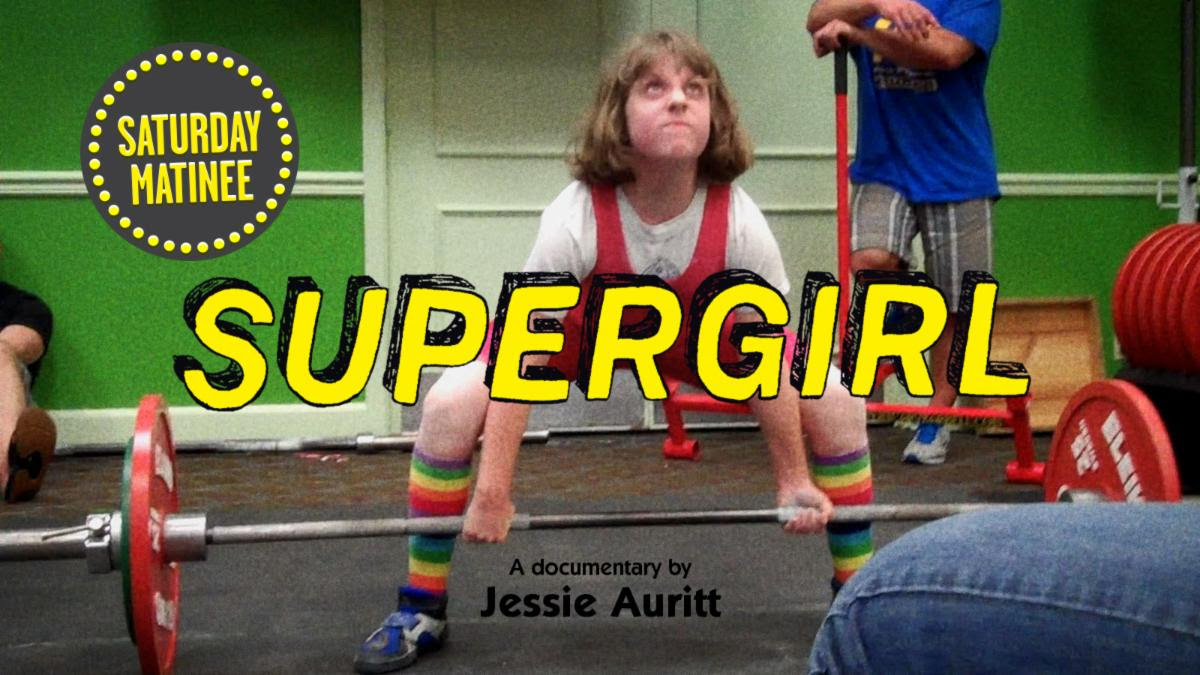 Supergirl
This inspiring documentary traces a young powerlifter's coming-of-age journey as she fights to hold on to her title while navigating the perils of adolescence.
Saturday, October 29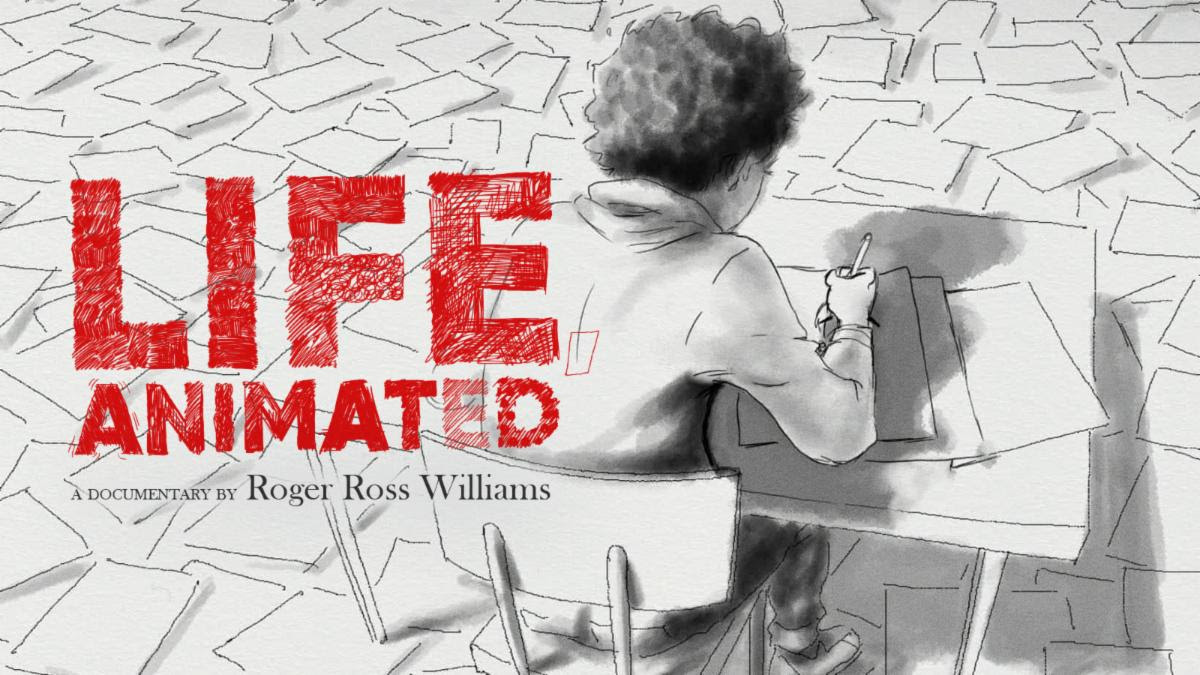 Life, Animated
The magic of Disney becomes a young autistic man's lifeline in this powerfully honest and moving account of one family's journey.
Short-Film Programs
October 1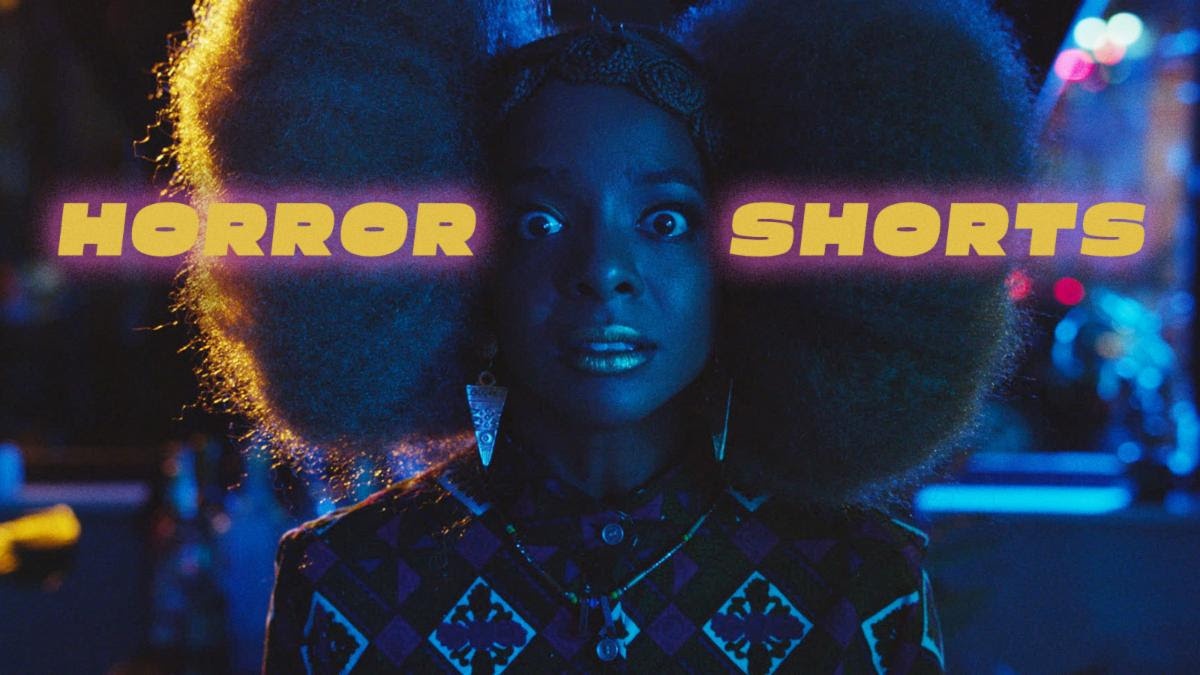 Horror Shorts
Fear comes in all forms in this selection of dread-inducing shorts. Featuring unsettling early works by masters of menace like David Lynch (The Alphabet) and Guillermo del Toro (Geometria) as well as innovative contemporary films that use horror to confront issues such as racism (Hair Wolf) and cultural genocide (The Black Case), these macabre miniatures may only last minutes, but they will haunt your psyche for much longer.
The Alphabet, David Lynch, 1968
Geometria, Guillermo del Toro, 1987
The Black Case, Caroline Monnet and Daniel Watchorn, 2014
Sea Devil, Dean C. Marcial and Brett Potter, 2014
Everybody Dies!, Nuotama Bodomo, 2016
Swallowed, Lily Baldwin, 2016
The Beaning, Sean McCoy, 2017
Hair Wolf, Mariama Diallo, 2018
The Devil's Harmony, Dylan Holmes Williams, 2019
The Fall, Jonathan Glazer, 2019
White Echo, Chloë Sevigny, 2019
Tuesday, October 4th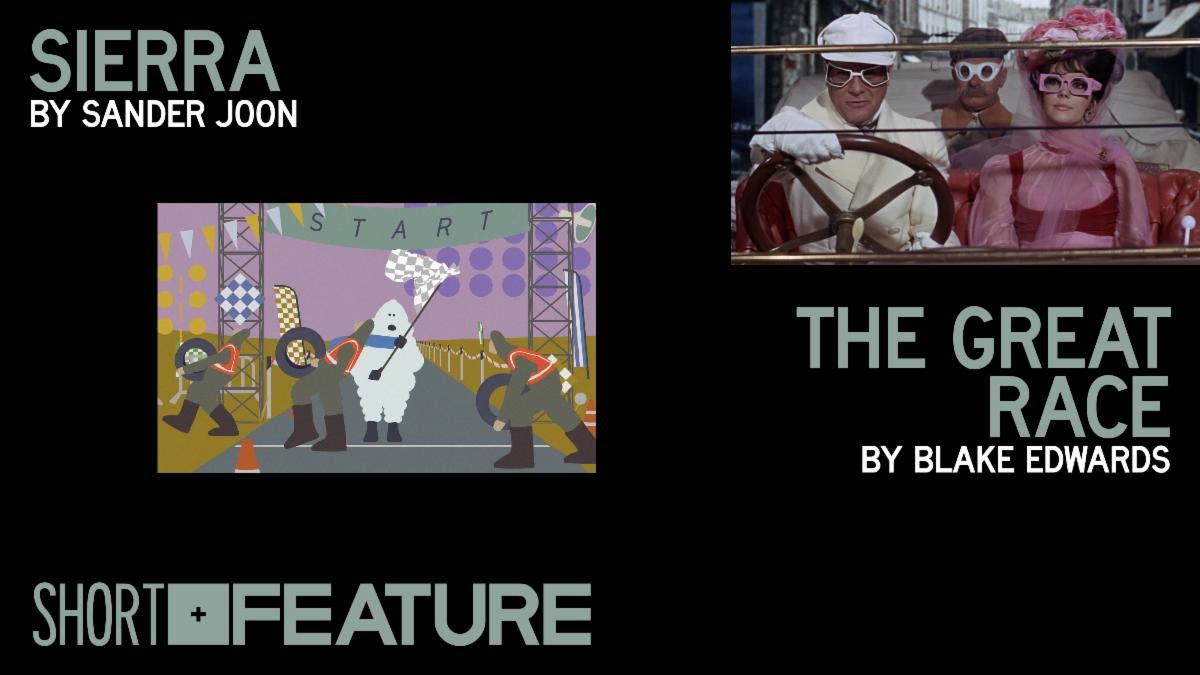 Start Your Engines!
Sierra and The Great Race
Get revved up for a pair of epic car races in a neon-surreal animated odyssey and an exuberant slapstick delight.
Tuesday, October 11th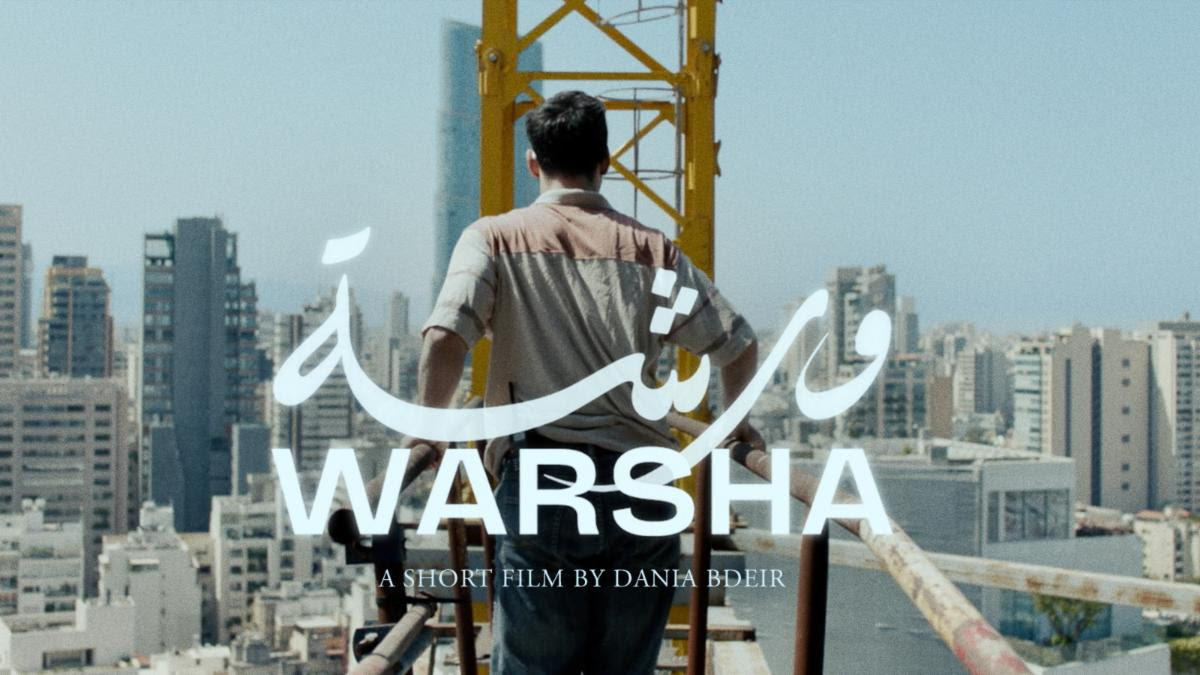 Warsha
Queer alienation gives way to an ecstatic experience of liberation in Dania Bdeir's dazzlingly conceived short, a Sundance prizewinner.
Tuesday, October 18th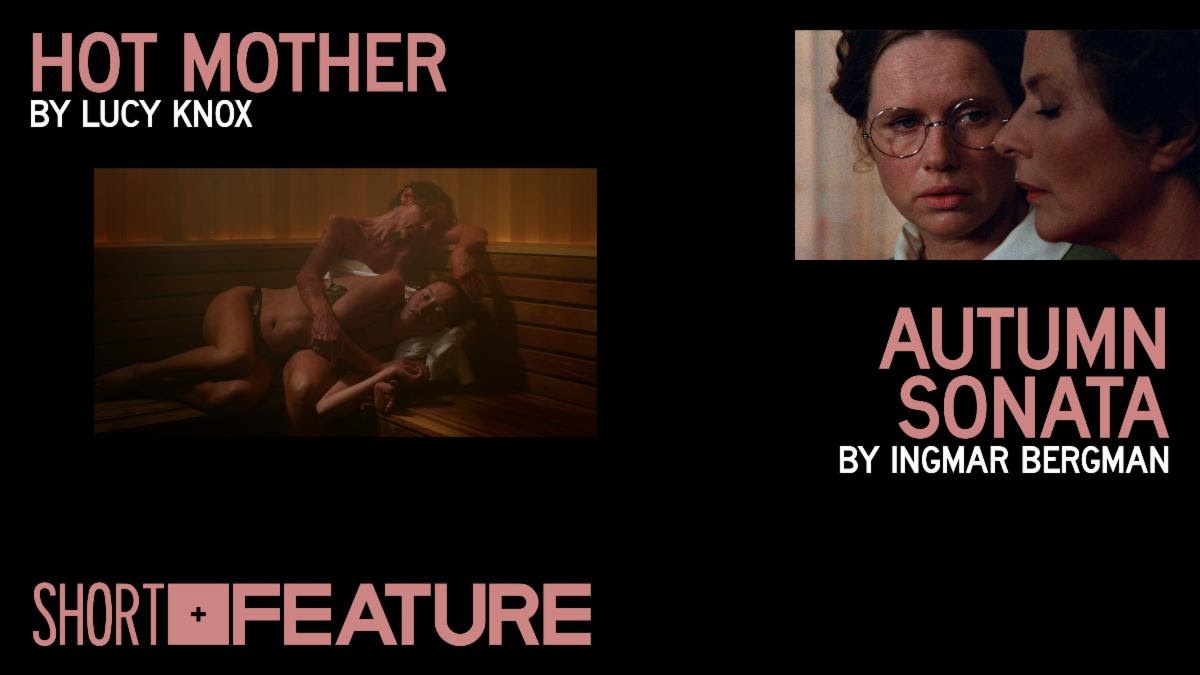 Mama Drama
Hot Mother and Autumn Sonata
The often frayed bonds between parents and children are put under the microscope in these intense, claustrophobic portraits of extremely troubled mother-daughter relationships.
Tuesday, October 25th
Beware Big Brother
The Criminals and The Ear
Two politically charged thrillers bristling with unseen menace evoke the ever-present sense of dread that underpins life in an authoritarian surveillance state.
True Stories
Monday, October 10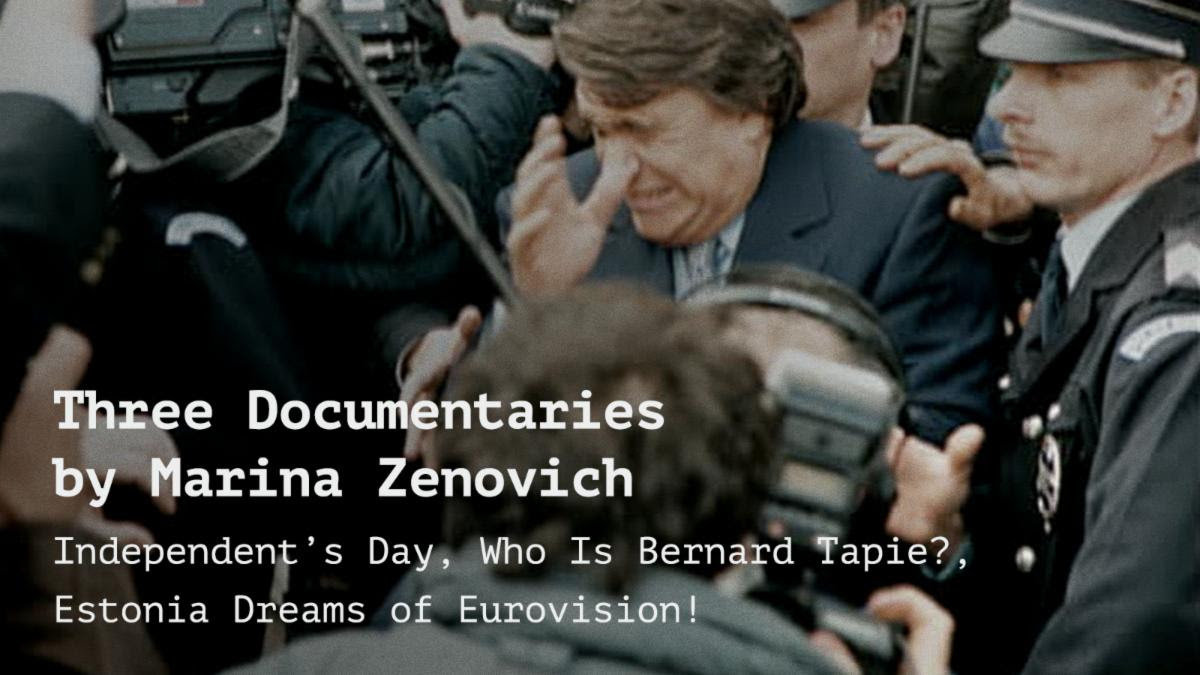 Three Documentaries by Marina Zenovich
Specializing in portraits of powerful and often controversial figures, Marina Zenovich (Robin Williams: Come Inside My Mind, Roman Polanski: Wanted and Desired) began her career with these three idiosyncratic documentaries, which range from a candid look at the struggles of American independent filmmakers in the 1990s (Independent's Day) to a self-reflexive exploration of her own fascination with a French politician turned convicted criminal turned actor (Who Is Bernard Tapie?) to an offbeat portrait of Tallinn, Estonia, as it prepares to host the Eurovision Song Contest (Estonia Dreams of Eurovision!).
Independent's Day, 1997
Who Is Bernard Tapie?, 2001
Estonia Dreams of Eurovision!, 2003
Monday, October 17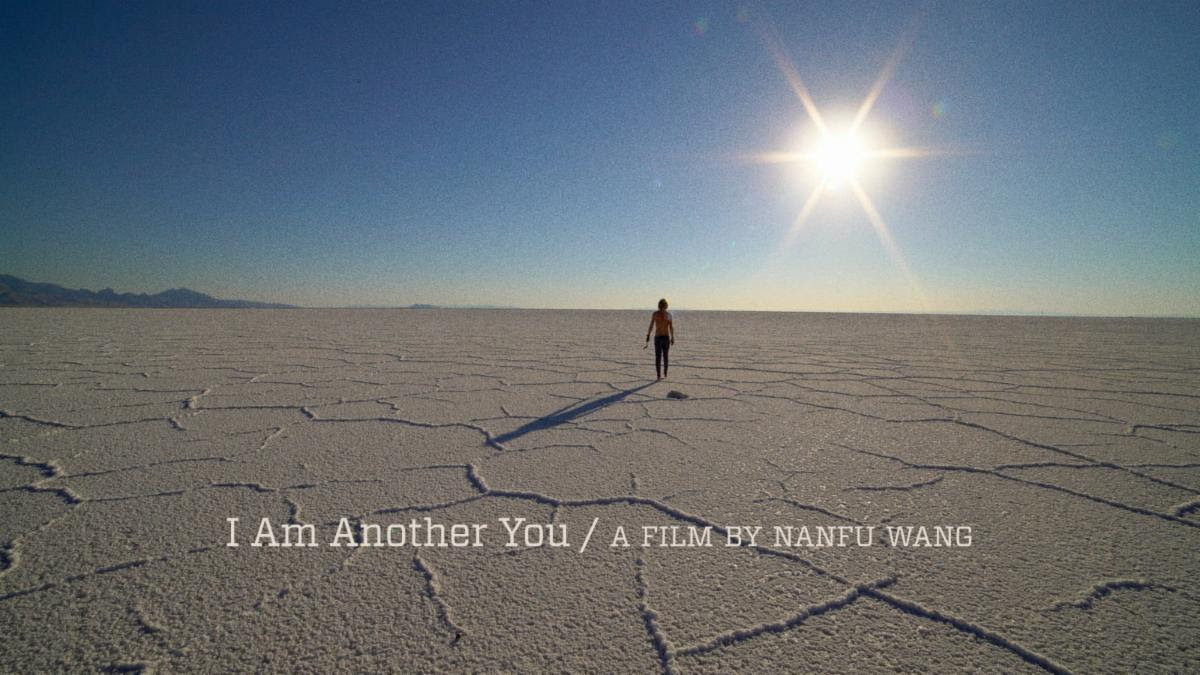 I Am Another You
Chinese filmmaker Nanfu Wang explores the limits of America's rugged individualism in this troubling portrait of a young drifter who has turned his back on society.
Monday, October 24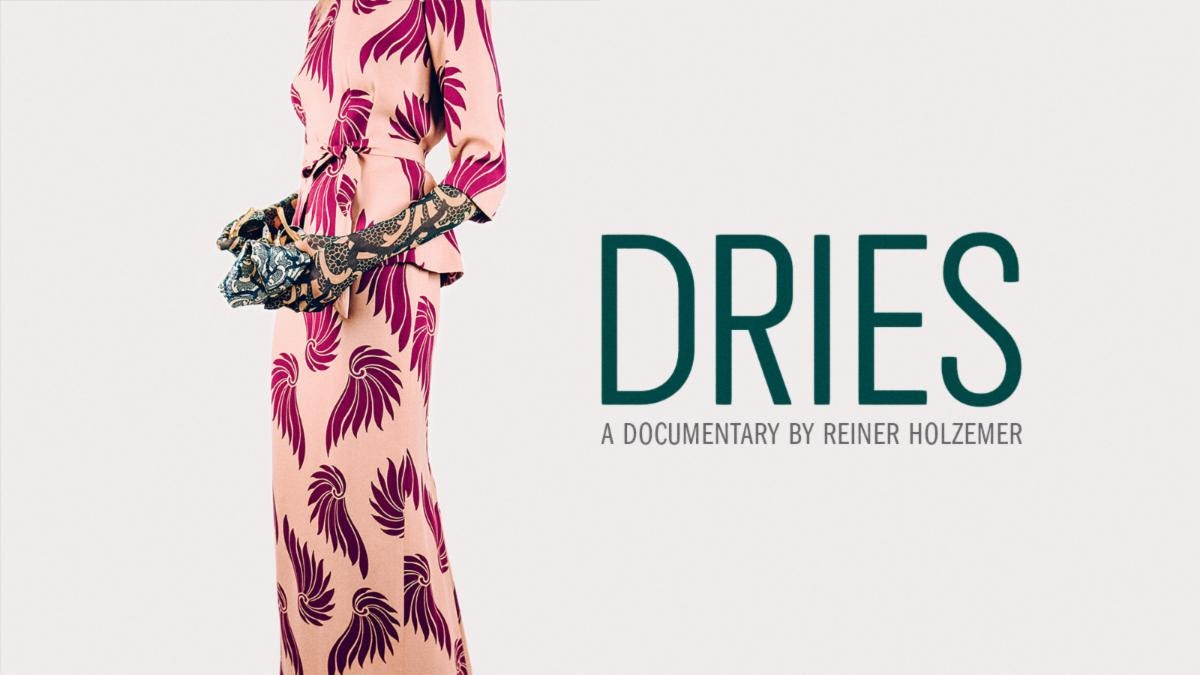 Dries
With this exquisite fashion documentary, legendary designer Dries Van Noten offers an intimate look into his intricate creative process and rich home life.
Monday, October 31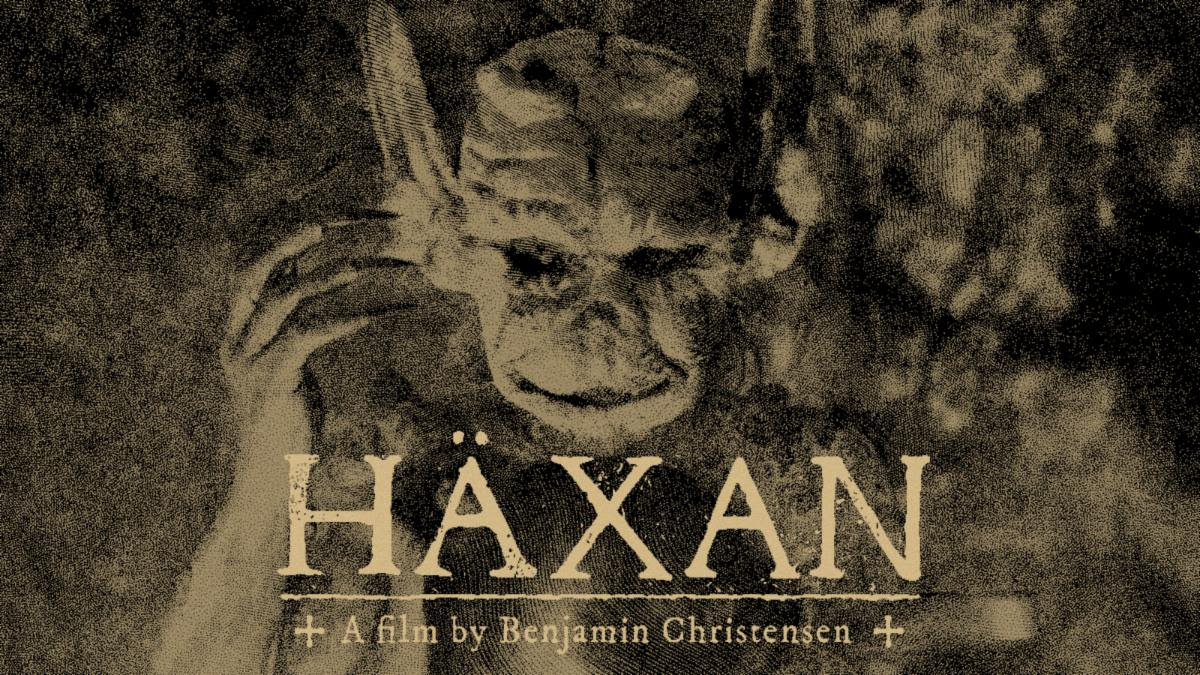 Haxan: Criterion Collection Edition No. 134
Benjamin Christensen's legendary treatise on the history of witchcraft is a satanic brew of the scary, the gross, and the darkly humorous.
SUPPLEMENTAL FEATURES: Audio commentary by film scholar Casper Tybjerg; Witchcraft Through the Ages (1968), a seventy-six-minute version of Häxan narrated by author William S. Burroughs; and more.
More documentaries featured in this month's programming:
Songs for Drella, Ed Lachman, 1990
still/here, Christopher Harris, 2000
Life, Animated, Roger Ross Williams, 2016
Supergirl, Jessie Auritt, 2016
Invisible Essence: The Little Prince, Charles Officer, 2018
Double Features
Friday, October 7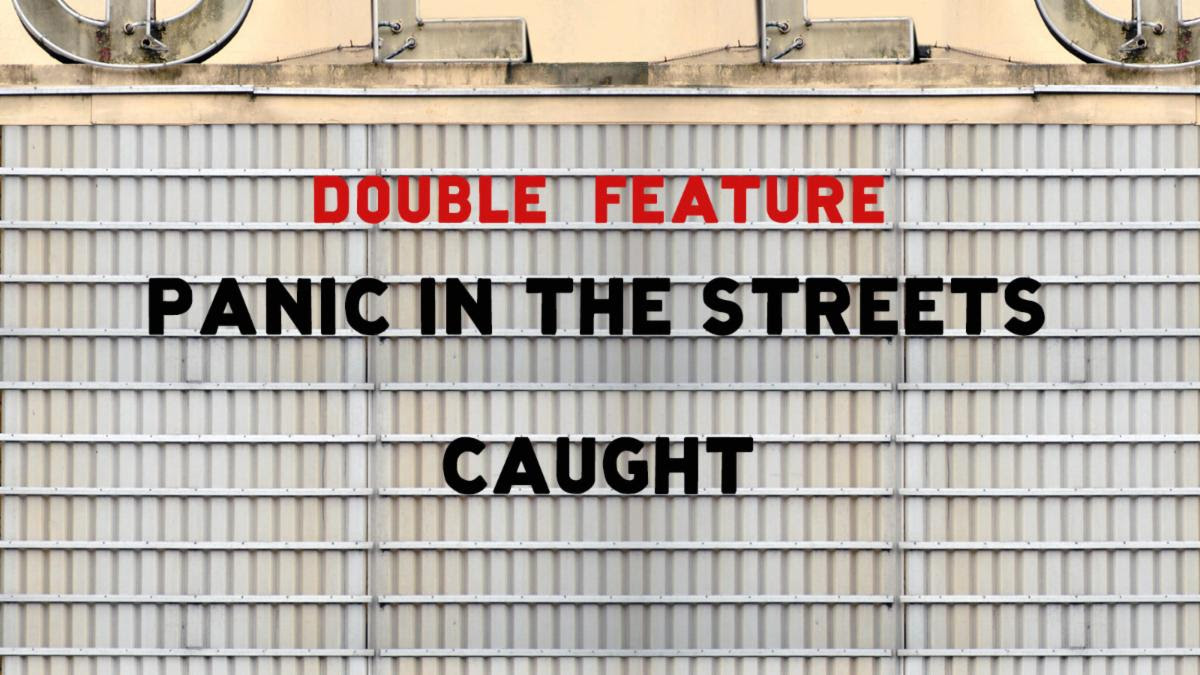 A 100th Annoirversary
Panic in the Streets and Caught
In her centennial month, the feisty, perpetually underrated Barbara Bel Geddes shines in a pair of tense, atmospheric noir classics from Elia Kazan and Max Ophüls.
Friday, October 14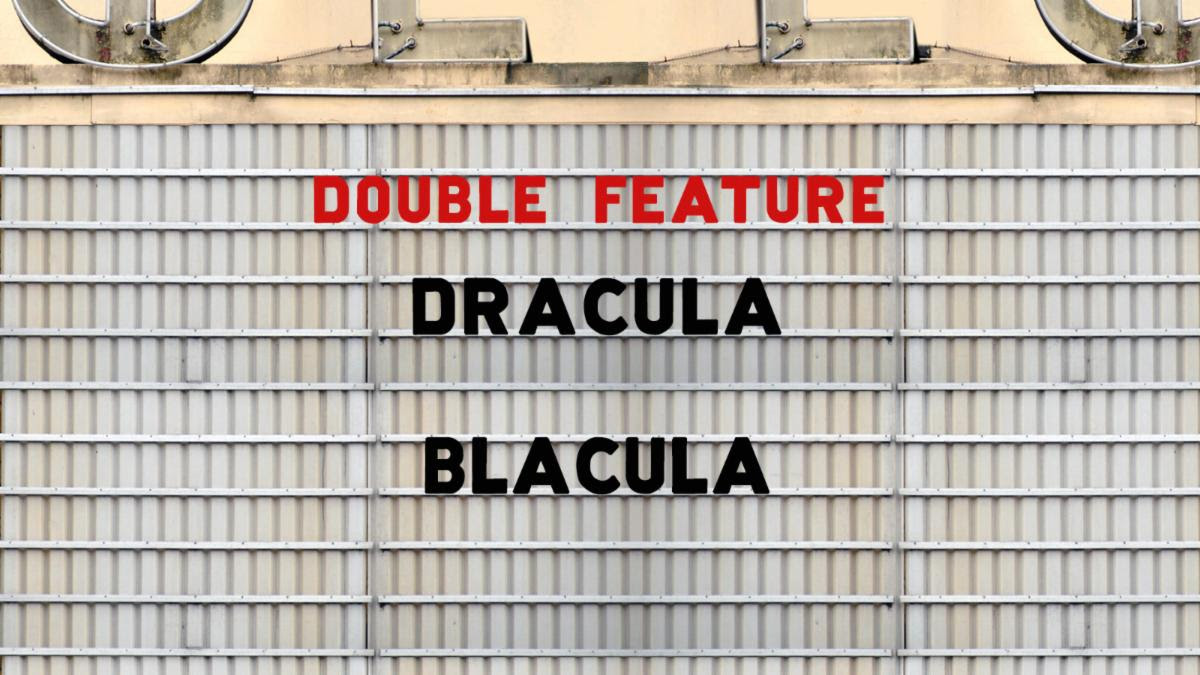 Down for the Count
Dracula and Blacula
The ultimate vampire classic is paired with a subversive blaxploitation update in this twice-bitten double feature.
Friday, October 21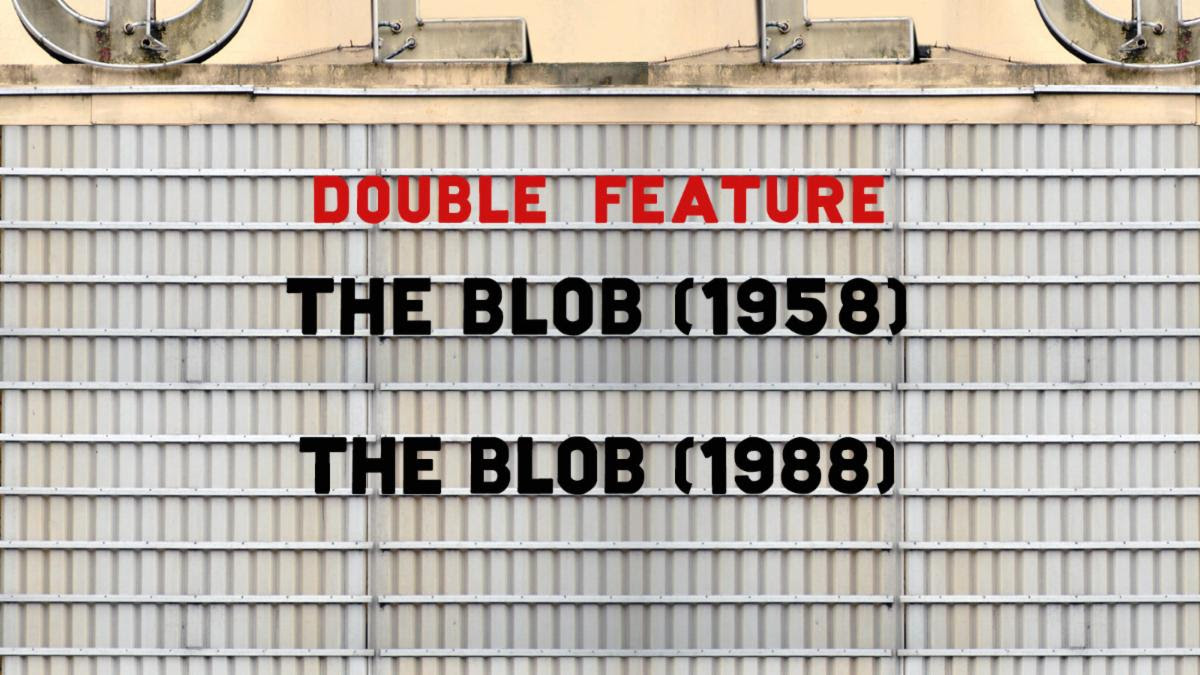 Slime Time
The Blob (1958) and The Blob (1988)
The gelatinous terror strikes and strikes again in the 1950s drive-in classic and its impressively gory Reagan-era remake.
Friday, October 28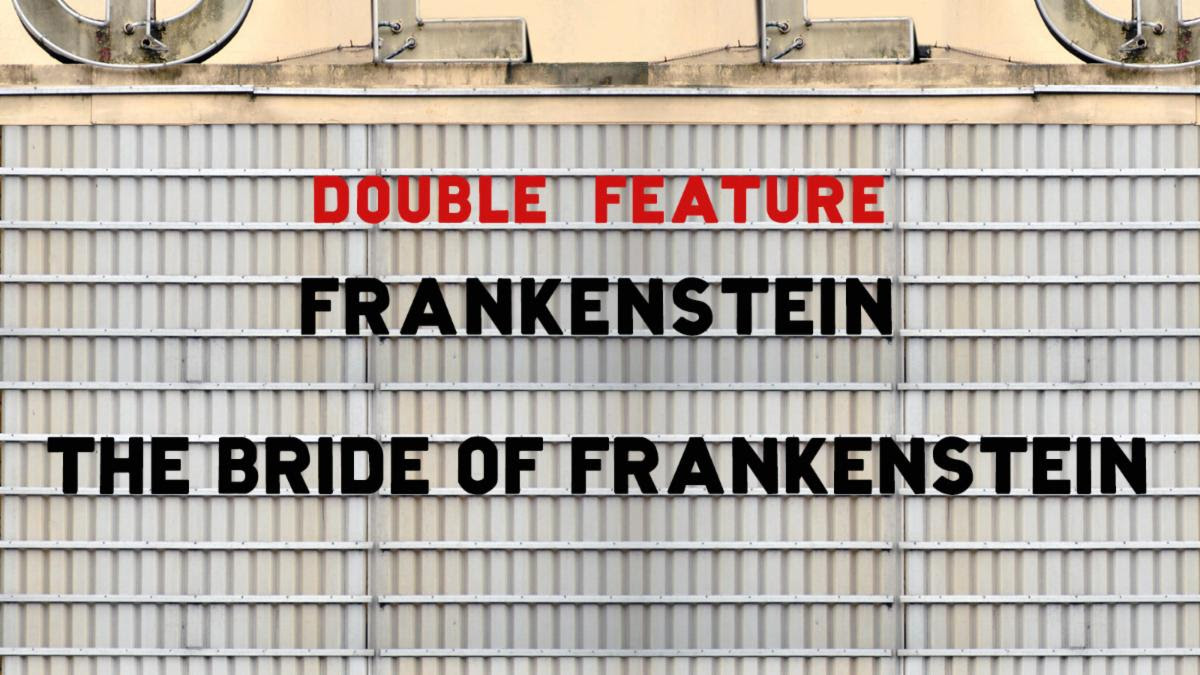 Double Feature: It's Alive!
Frankenstein and Bride of Frankenstein
Mary Shelley's fabled monster unleashes mayhem in a Universal horror classic and its wickedly witty sequel.
… And More Spooks!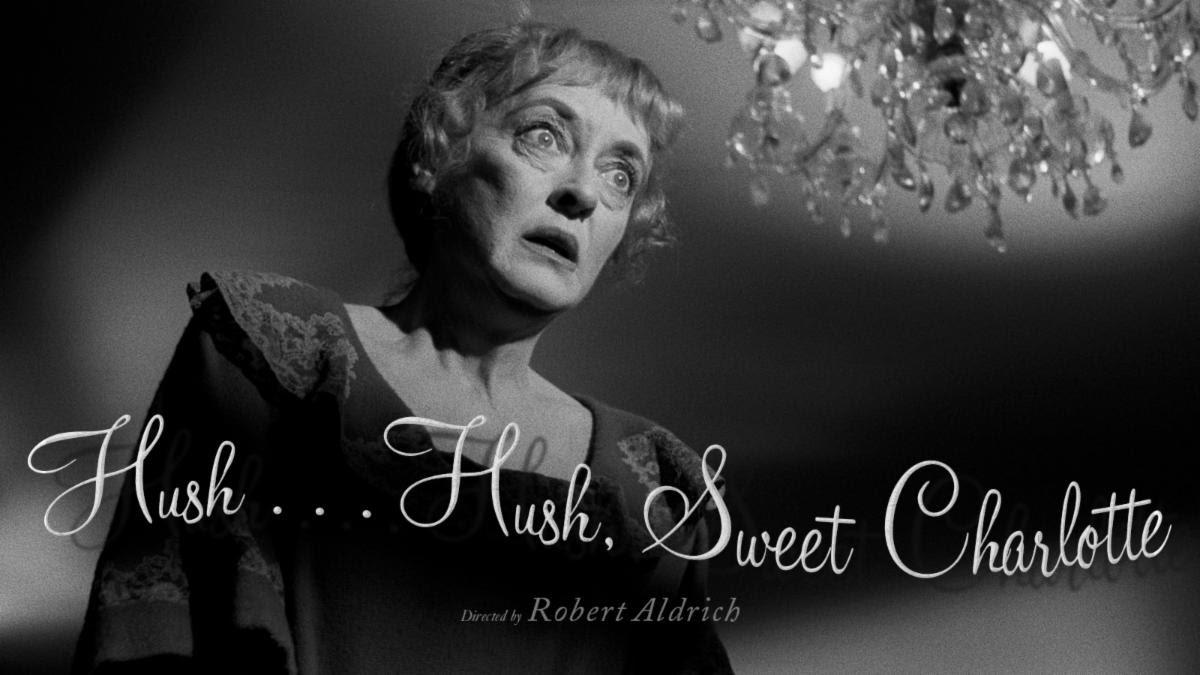 Hush … Hush, Sweet Charlotte
Bette Davis goes gloriously over-the-top batty in her and director Robert Aldrich's follow-up to What Ever Happened to Baby Jane?, a gothic melodrama overloaded with creepy swamp-water atmosphere, severed limbs, and high-camp histrionics.

The House of the Devil
Director Ti West tips his hat to the slasher classics of the 1970s and '80s with this intense, stylishly retro satanic shocker.

Island of Lost Souls: Criterion Collection Edition #586
Charles Laughton and Bela Lugosi star in this twisted H. G. Wells tale of science run amok from Hollywood's pre-Code horror heyday.
SUPPLEMENTAL FEATURES: Audio commentary by film historian Gregory Mank; a conversation among filmmaker John Landis, makeup artist Rick Baker, and genre expert Bob Burns; and more.
Complete list of films premiering on the Criterion Channel this month:
Atragon, Ishiro Honda, 1963
August 32nd on Earth, Denis Villeneuve, 1998
Basket Case, Frank Henenlotter, 1982
Black Book, Paul Verhoeven, 2006
The Black Cat, Edgar G. Ulmer, 1934
Blackenstein, William A. Levey, 1973
Blacula, William Crain, 1972
The Blob, Chuck Russell, 1988
Blood & Donuts, Holly Dale, 1995*
Blood and Sand, Rouben Mamoulian, 1941
Brain Damage, Frank Henenlotter, 1988
Bride of Frankenstein, James Whale, 1935
Cat People, Paul Schrader, 1982
Caught, Max Ophuls, 1949*
Celia, Ann Turner, 1989
Cosmos, Marie-Julie Dallaire, Manon Briand, Jennifer Alleyn, Arto Paragamian, André Turpin, and Denis Villeneuve, 1996
Creature from the Black Lagoon, Jack Arnold, 1954
The Criminals, Serhat Karaaslan, 2020
Dead & Buried, Gary Sherman, 1981
Deep Cover, Bill Duke, 1992
Dogora, Ishiro Honda, 1964
Dracula, Tod Browning, 1931
Dracula: Pages from a Virgin's Diary, Guy Maddin, 2002
Dracula (Spanish-language version), George Melford, 1931
Dream Demon, Harley Cokeliss, 1988
Dries, Reiner Holzemer, 2017
Estonia Dreams of Eurovision!, Marina Zenovich, 2002
The Fan, Edward Bianchi, 1981
Fascination, Jean Rollin, 1979
Forty Guns, Samuel Fuller, 1957
Frankenstein, James Whale, 1931
Frankenstein vs. Baragon, Ishiro Honda, 1965
The Funhouse, Tobe Hooper, 1981
A Girl Walks Home Alone at Night, Ana Lily Amirpour, 2014
The Headless Woman, Lucrecia Martel, 2008
Heroin, Jessica Beshir, 2017
He Who Dances on Wood, Jessica Beshir, 2016
The Hidden, Jack Sholder, 1987
Hot Mother, Lucy Knox, 2020
The House by the Cemetery, Lucio Fulci, 1981
The House of the Devil, Ti West, 2009
Hush … Hush, Sweet Charlotte, Robert Aldrich, 1964
I Am Another You, Nanfu Wang, 2017
Independent's Day, Marina Zenovich, 1997
Inferno, Dario Argento, 1980
Invisible Essence: The Little Prince, Charles Officer, 2018*
The Invisible Man, James Whale, 1933
Island of Lost Souls, Erle C. Kenton, 1932
Isle of the Dead, Mark Robson, 1945
The Keep, Michael Mann, 1983
Lady in a Cage, Walter Grauman, 1964
The Lair of the White Worm, Ken Russell, 1988
Let the Right One In, Tomas Alfredson, 2008*
Life, Animated, Roger Ross Williams, 2016
The Living Dead Girl, Jean Rollin, 1982
Maelström, Denis Villeneuve, 2000
Matango, Ishiro Honda, 1963
The Mummy, Karl Freund, 1932
The Mysterians, Ishiro Honda, 1957
My Own Private Idaho, Gus Van Sant, 1991
Near Dark, Kathryn Bigelow, 1987
Next of Kin, Tony Williams, 1982
Nosferatu the Vampyre, Werner Herzog, 1979
Panic in the Streets, Elia Kazan, 1950
Performance, Donald Cammell and Nicolas Roeg, 1970
Prince of Darkness, John Carpenter, 1987
Q: The Winged Serpent, Larry Cohen, 1982
The Raven, Lew Landers, 1935
Road Games, Richard Franklin, 1981
Sierra, Sander Joon, 2022
Slumber Party Massacre, Amy Holden Jones, 1982
Society, Brian Yuzna, 1989
Songs for Drella, Ed Lachman, 1990
Sounder, Martin Ritt, 1972
Space Amoeba, Ishiro Honda, 1970
still/here, Vlad Feier, 2020
Strange Behavior, Michael Laughlin, 1981
The Strange Case of Dr. Jekyll and Miss Osbourne, Walerian Borowczyk, 1981
Supergirl, Jessie Auritt, 1984
Superior, Erin Vassilopoulos, 2021
Superior, Erin Vassilopoulos, 2015
Tetsuo: The Iron Man, Shinya Tsukamoto, 1989
Thirst, Park Chan-wook, 2009
Vampire's Kiss, Robert Bierman, 1989
Varan the Unbelievable, Ishiro Honda, 1958
The Velvet Vampire, Stephanie Rothman, 1971
Vive L'Amour, Tsai Ming-liang, 1994
Warsha, Dania Bdeir, 2022
White of the Eye, Donald Cammell, 1987
Who Is Bernard Tapie?, Marina Zenovich, 2001
Wolfen, Michael Wadleigh, 1981
The Wolf Man, George Waggner
*Available in the U.S. only